TriCare Kawana is a two stage project for 140 residents. Stage One of the project opened in June this year, attracting early media and market attention. A dramatic feature of the building is the light-filled watermall, linking the entry experience to views of the Mooloolah River. This space also connects to a more intimately scaled dining room, outdoor terraces and sitting areas which invite incidental social interaction. Each of building's three floors features generous bedroom suites, with either courtyard or water views.
Planning for the two stage project incorporated internal courtyards, maximising each floor plate's access to natural light, ventilation and outlook. Wellbeing and ease of legibility have been guiding principles for the facility's planning.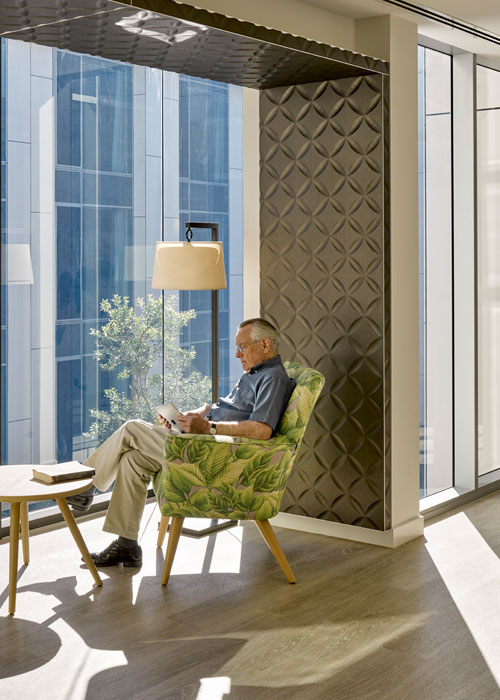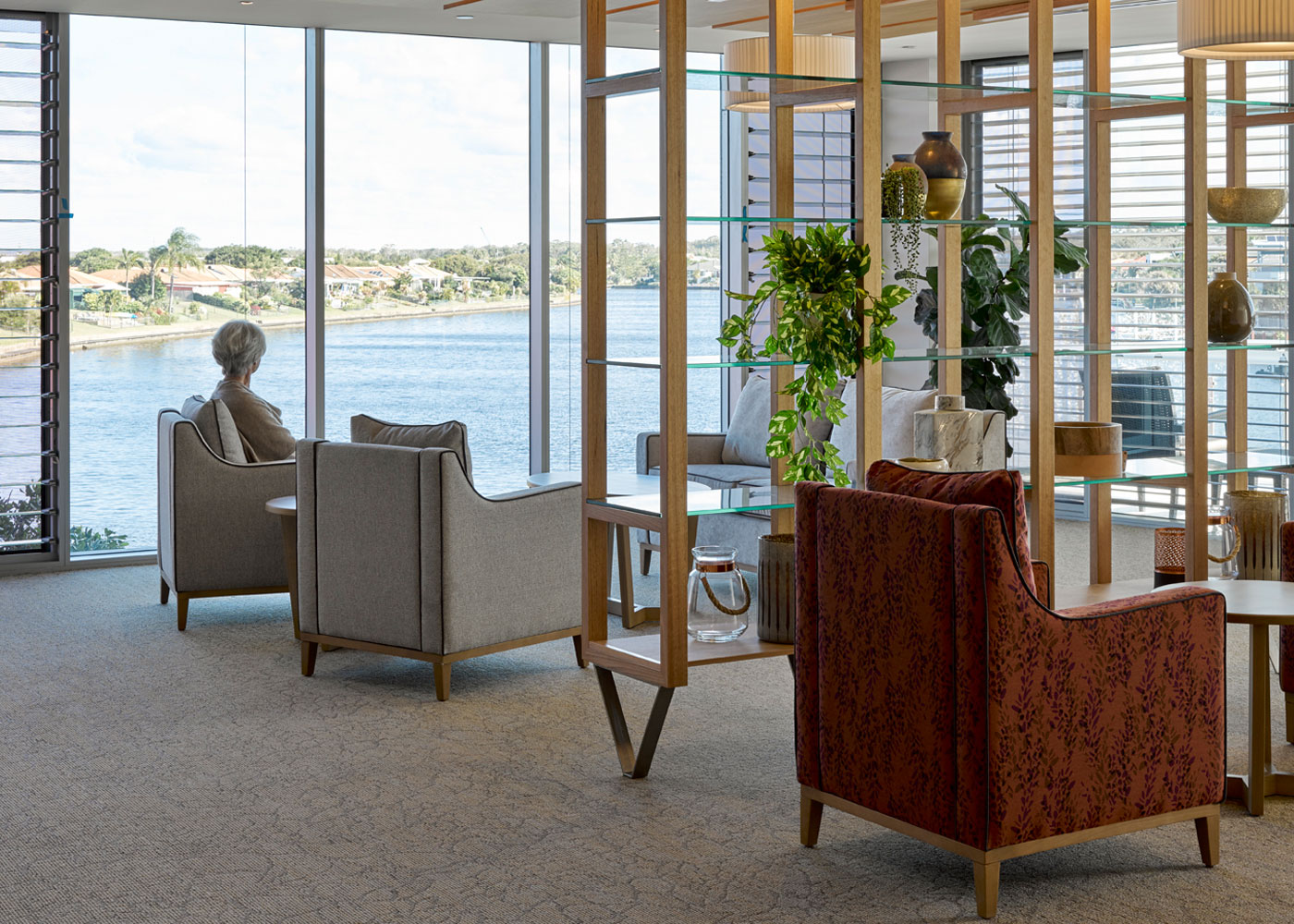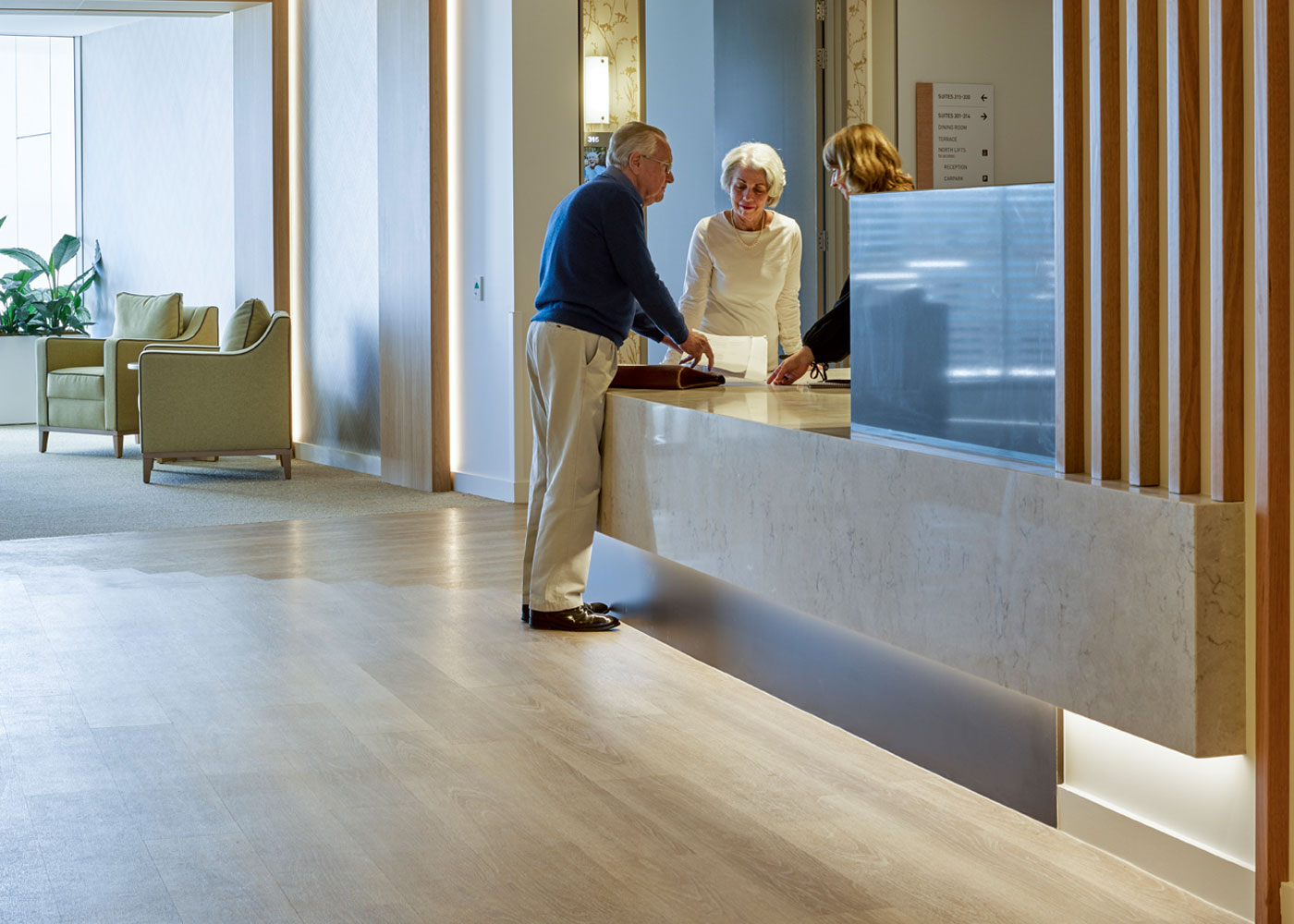 The floor plates at each level respond specifically to Tricare's operational and care models. Shared sitting rooms are located at the end of residential corridors, drawing in light and natural ventilation, and contributing to the ease of wayfinding for residents. Facilities for residents include a salon, dental treatment rooms and a generous function or activity space.
The Kawana development is one of two on the Sunshine Coast designed by Deicke Richards for TriCare and is adjacent to an existing TriCare property. A second stage of the project is planned.
Client

TriCare

Year

2018

Collaborators

Building contractor Badge

Photography

Christopher Frederick Jones