On the Five Mile Radius table
17 July 2020
DR recently commissioned Five Mile Radius to build an outdoor, 10-person table and bench seat out of construction waste terrazzo and recycled steel. The custom-designed seating will replace one car park at the front of the office creating a space for the team to gather in the fresh air and sunshine.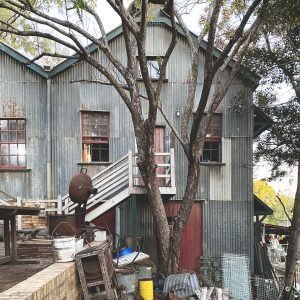 Today, the team took part in the making experience at FMR HQ, each selecting and adding a piece of terrazzo aggregate to the tabletop and bench slabs. FMR advocate collaboration and knowledge sharing, so they were pleased to have us involved in the process. The actual concrete pouring will take place in a few days. We love the way FMR are using construction waste which would otherwise go to landfill and turning it into a useful and imaginative legacy product.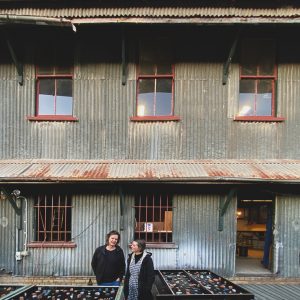 This event was a special way to celebrate the DR team working back together, following the easing of Covid-19 restrictions in QLD, and to mark the occasion with a long-lasting contribution to the fabric of our Fortitude Valley office.