'Deicke Richards' work as lead architect on our master plan has been uniquely transformational. Their design of our new science hub in Aquinas Hall demonstrates a deep understanding of our school. The team has a warm, reflective and intuitive approach that provides an inspiring example to many in our community.'
– Karen Bullock, Director of Business Operations
'What does it mean for 'place' if learning can be virtual, immersive, distributed and individual?' This was one of the questions we explored at the beginning of our master planning work with All Hallows' School. All Hallows is a girls' school in Brisbane's inner city. Its heritage-listed campus overlooks the Brisbane River and contains beautiful, historic buildings and contemporary learning spaces.
From the outset, the school wanted a new approach. Our work began with a futures forum: a one-day seminar to establish shared understanding and an exchange of expert knowledge between educators and our consultant team. Developments in pedagogy, insights from local and international case studies, new commercial, corporate and community partnerships and current thinking about positive psychology and wellbeing were all on the agenda.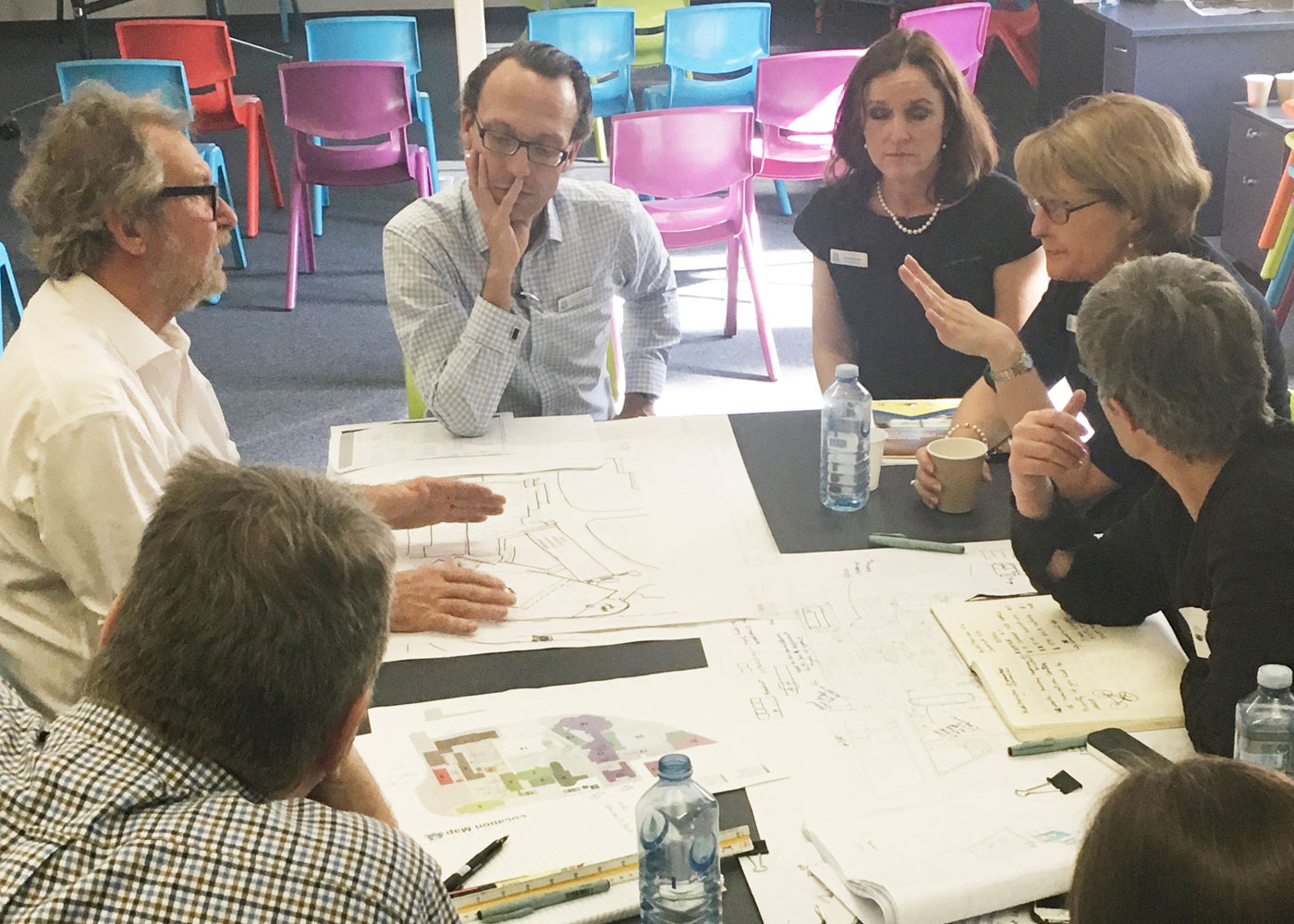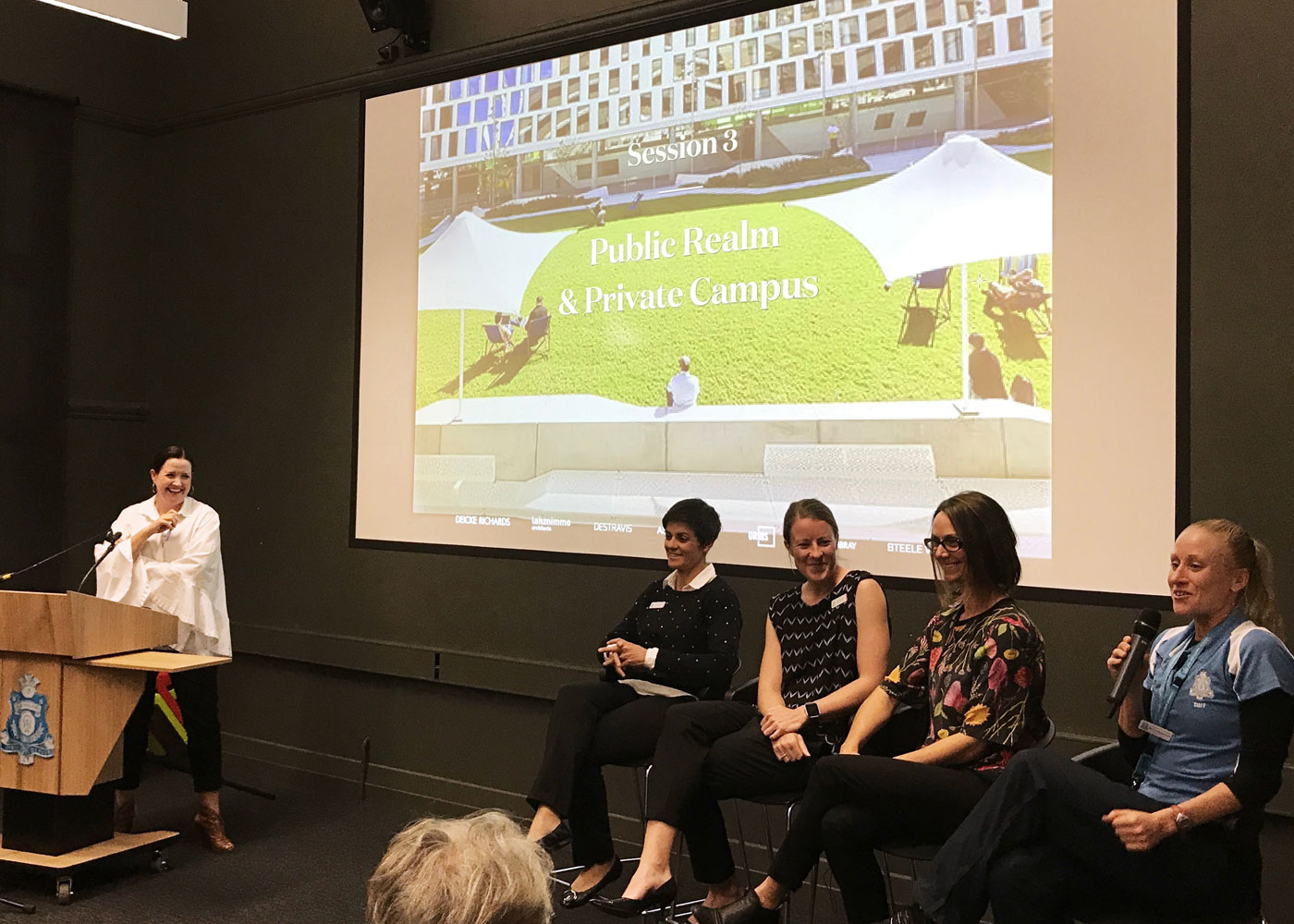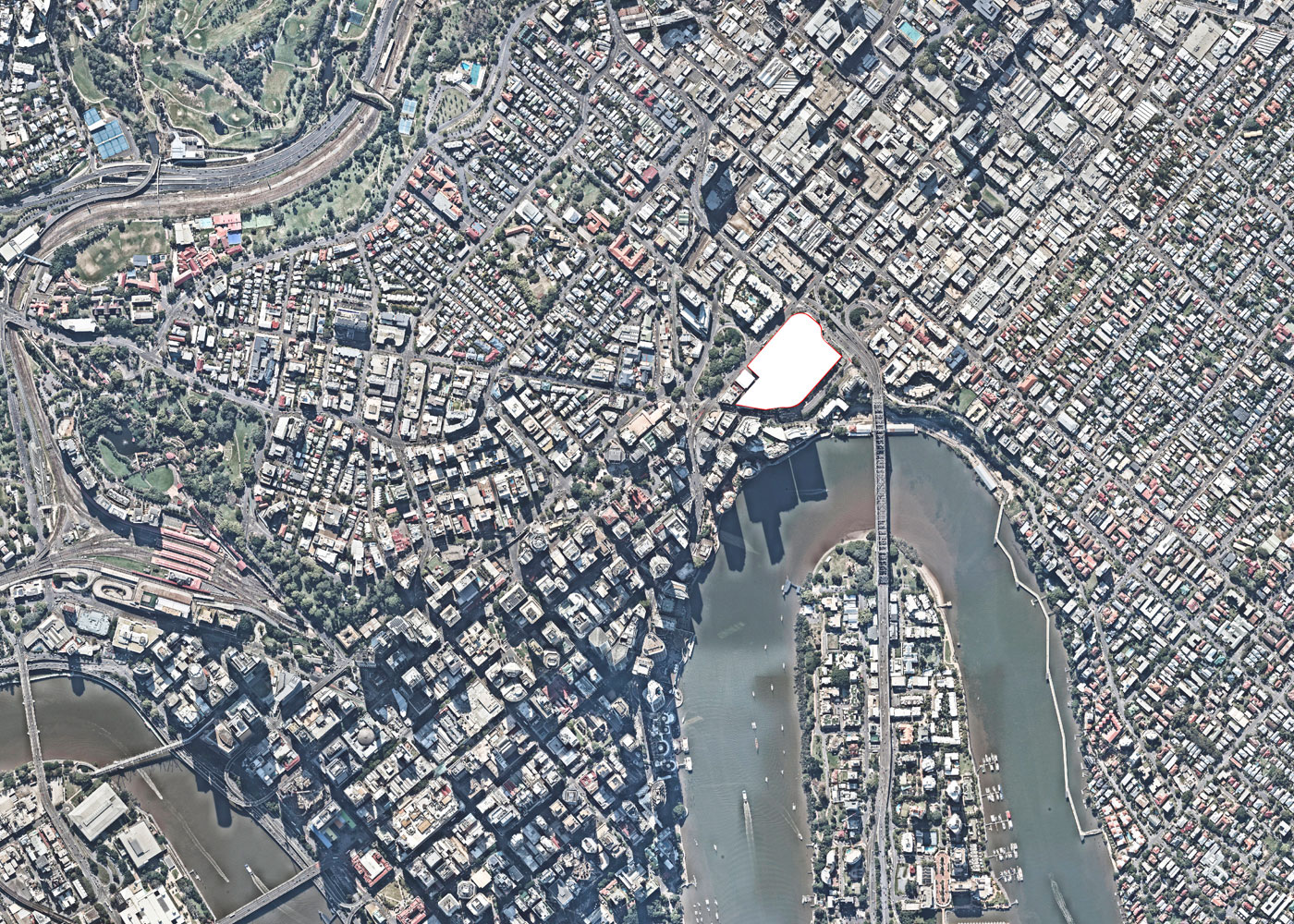 The forum helped inform a program of consultation and co-design which allowed the large and diverse school community to contribute to the master plan. Engagement with the school community included facilitated workshops, site visits and small group or one-on-one sessions. More than 300 students, staff, Board members and parents were involved. Members of the consultant team, the school's leadership team and other staff also participated in 'hands-on' design workshops.
In 2022, Deicke Richards is proud to be partnering once again on All Hallows' master plan.
Principal Catherine O'Kane: 'Our work began in 2016 with a consultation and co-design process that powerfully connected our educators and community to our facilities master pan. A revised iteration followed in 2019, accommodating our acquisition of 501 Ann Street. In 2022, Deicke Richards continues to guide us in the design of contemporary teaching and learning spaces that hero the landmark elements of our inner-city heritage-listed campus.'
Client

All Hallows' School

Location

Brisbane

Year

Ongoing

Collaborators

Deicke Richards led the consultant team which included our design partners lahznimmo architects, Aspect Studios, Urbis, Dr John Holm, Steele Wrobel, Cambray Consulting and illustrator Petro Alves.