The adaptive renewal of Cullen and Partners' 1964 Aquinas Hall has embedded a future-focused science precinct within the heritage-listed All Hallows' School.
Identified as a priority during our master planning process, the project aimed to centralise science in a highly-visible hub, accommodate different pedagogical approaches and subjects, and continue All Hallows' tradition of building reuse.
We worked closely with science and technology teams to respond to their desire for laboratories that support active and flexible learning. The five new general and specialist laboratories include movable benches that allow spaces to be used in myriad ways. Technology was seamlessly incorporated to provide better student experiences, with natural ventilation considered to ensure oxygen levels maintain an optimal learning environment.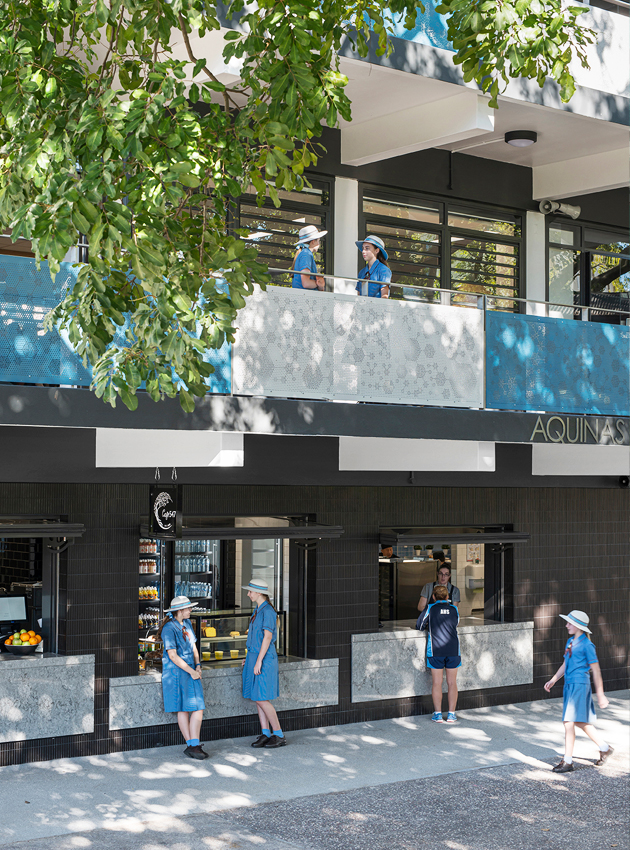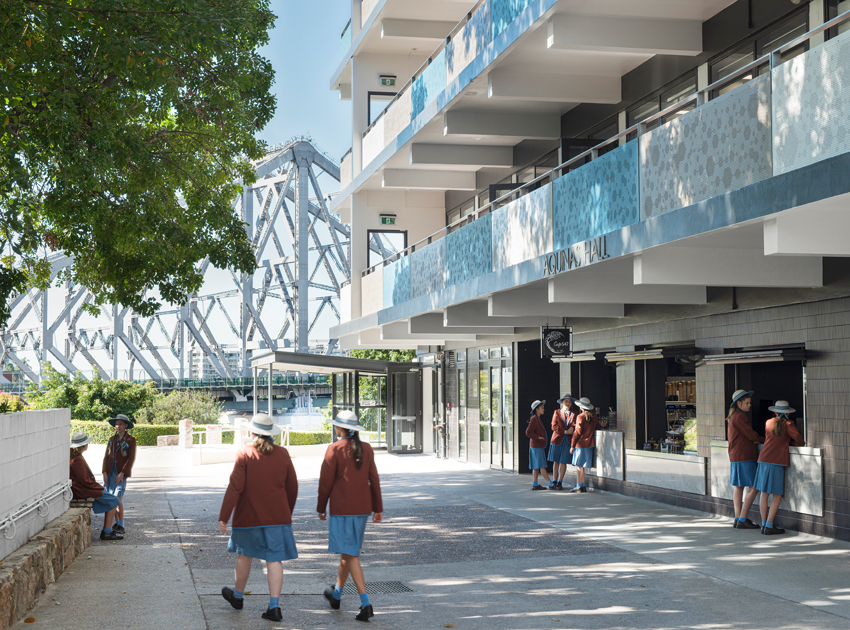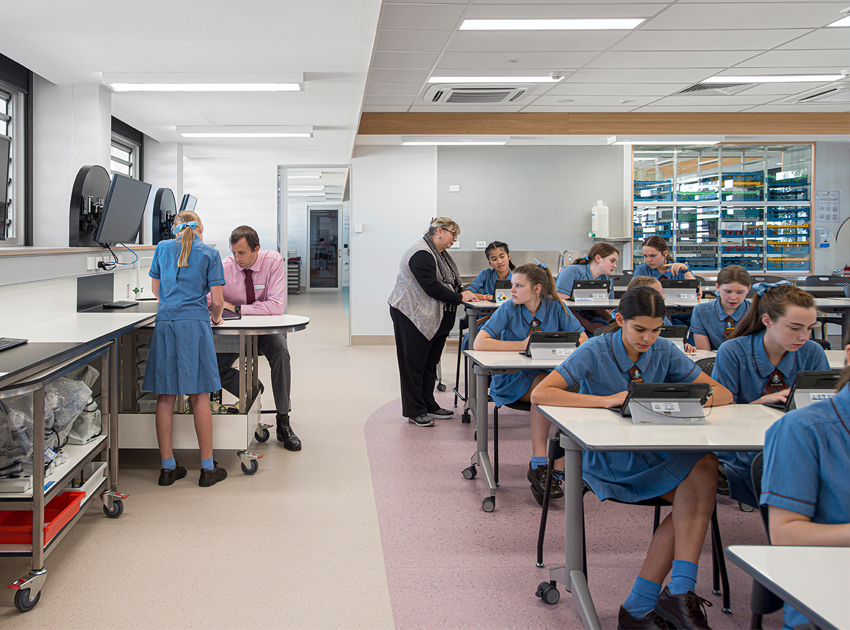 The refurbishment also features a contemporary tuckshop and café overlooking The Terrace, the school's green heart. Providing a much-expanded food offering, the tuckshop and café connects students of all ages, staff and supporters. Enhancing learning, health and safety outcomes as well as belonging, our 'one building, two uses' strategy has transformed a vital part of the campus.
All Hallows' School Director of Business Operations Karen Bullock: 'Deicke Richards' work as lead architect on our master plan has been uniquely transformational. Their design of our new science hub in Aquinas Hall demonstrates a deep understanding of our school. The team has a warm, reflective and intuitive approach that provides an inspiring example to many in our community.'
Client

All Hallows' School

Location

Brisbane

Year

2019

Photography

Mindi Cooke

Builder

Kane Constructions