Art has the power to activate our sensory responses and encourage neural connections directly connected with our emotions, it can be so meaningful for those living with dementia and memory loss – sparking a moment of clarity or a memory of loved ones and old times. All the artworks selected reinforce the locality of Rockhampton, linking back to that all-important sense of home.
– Alison Moss, Benevolent Living
Our renewal of a seniors' community in Rockhampton aims to enhance each resident's experience of connection, expression and wellbeing.
Benevolent Living is an arts-themed, integrated residence offering elders opportunities for interaction while ageing in place.
Our team worked closely with Benevolent Living to create concepts and staging schedules for the architectural and interior design of three new buildings, plus the refurbishment of some existing facilities.
A reinvigorated entry and reception provides connection with the local community, glimpses through to gardens and improved site legibility. The three new buildings combine independent living environments and residential care with shared spaces such as a café and activities hub, which is accessible to the wider community. All buildings connect via multi-use garden spaces including a town square and gallery walkway where local artists can exhibit their work.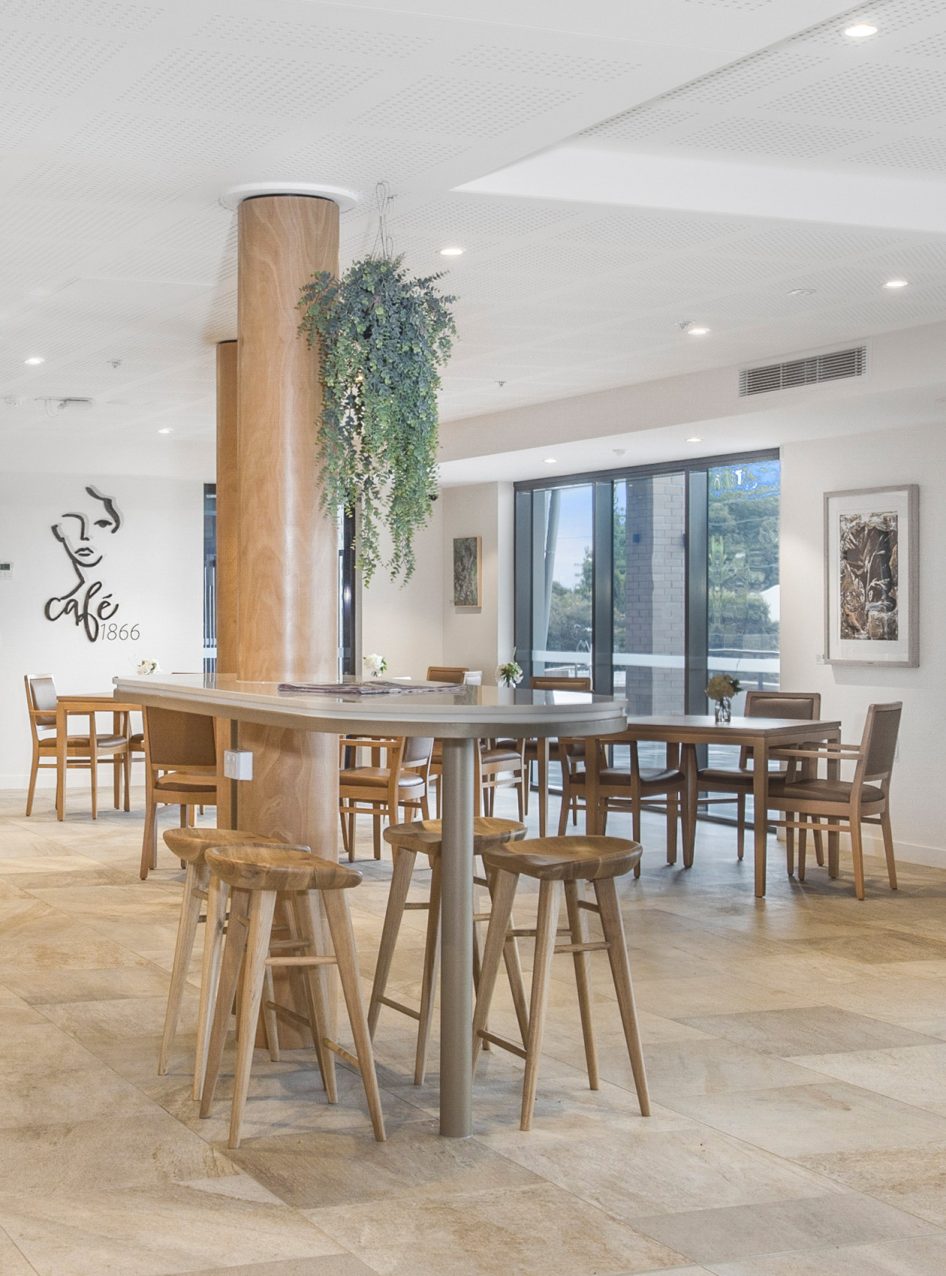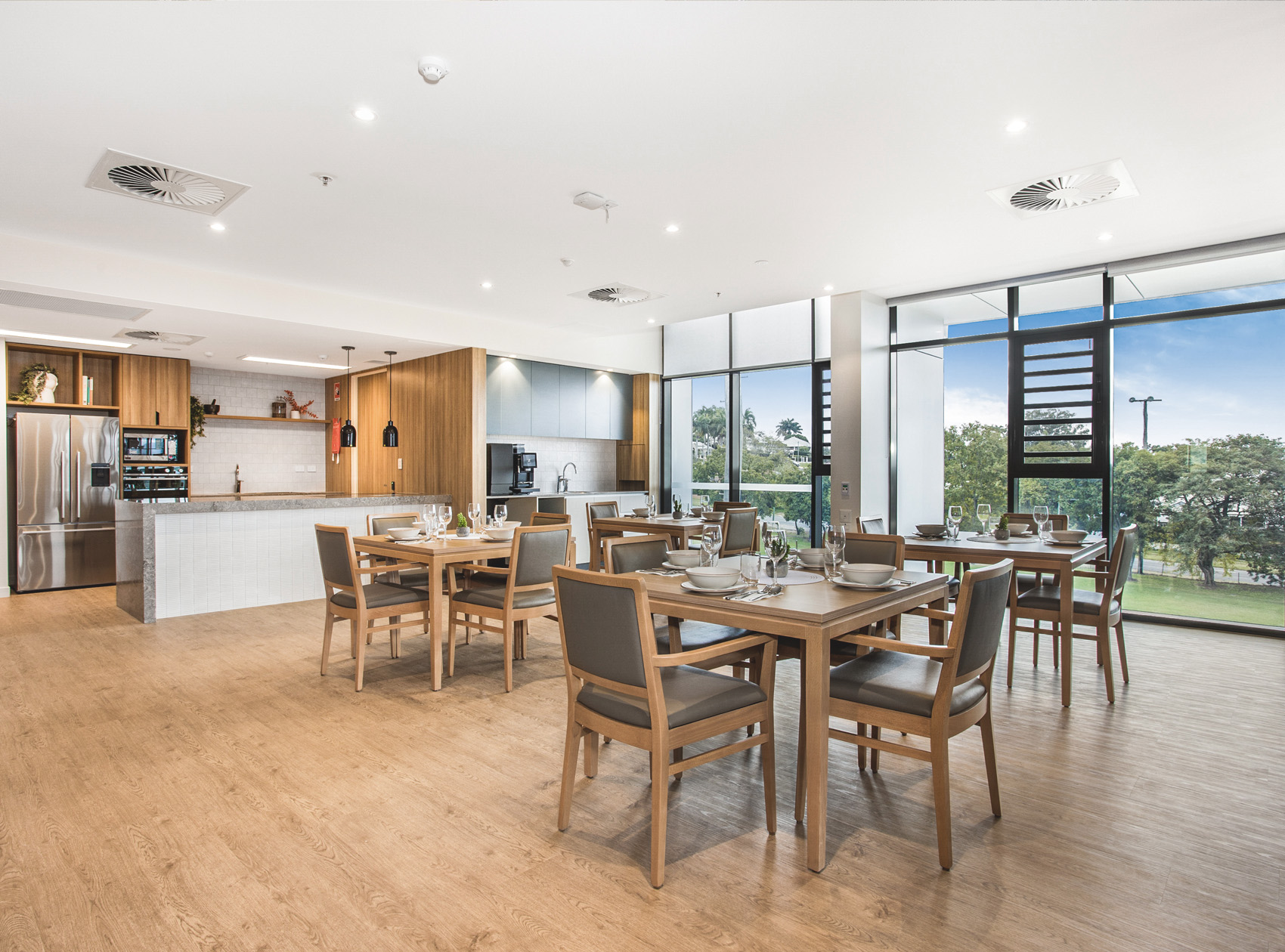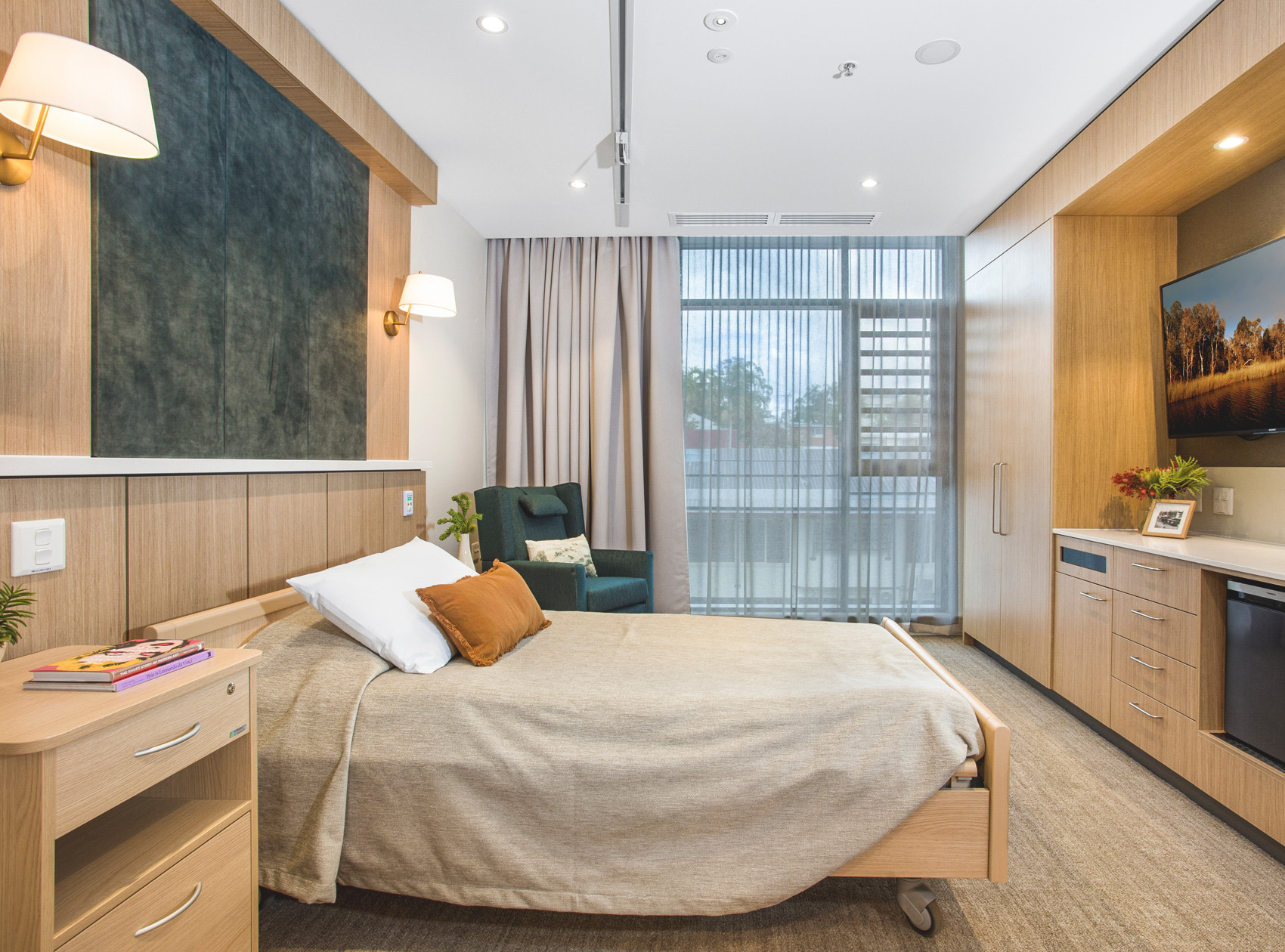 The early ideas that emerged from our three-day Enquiry by Design workshop with stakeholders were refined as conversations continued. A sloping site presented challenges, and stakeholders highlighted the value of a central services location to simplify site circulation. Our concept designs reflect this.
"We are transforming from the traditional medical model and reinvigorating residential care with a new social lifestyle model that focuses on health, wellness, meaning and purpose not just clinical care," says Benevolent Living CEO, Alison Moss. Our interior concepts support this model. Sophisticated and respectful to elders, the contemporary palette and natural materials reference the surrounding gardens for a calming environment.
The redevelopment is occurring over three stages, with the first two now complete.
Client

Benevolent Living

Location

Rockhampton

Year

2022