Plans to renew a seniors' community in Rockhampton will focus on the residents' experience of social connection, creative expression and wellbeing. Council has approved Benevolent Living's plans for an arts-themed, integrated seniors' living community offering residents opportunities for engaging interactions while ageing in place. Deicke Richards has worked closely with Benevolent Living to produce concepts and staging schedules for the architectural and interior design of three new buildings, as well as the refurbishment of key existing facilities.
A reinvigorated entry and reception area will welcome connection with the local community, provide glimpses through to gardens, and improve site legibility. The three new buildings will combine independent living environments and residential care, with shared spaces such as a café, and an activities hub, which will also be accessible to the community at large. All will connect via inviting, multi-use garden spaces including a "town square" and gallery walkway where local artists can display their work.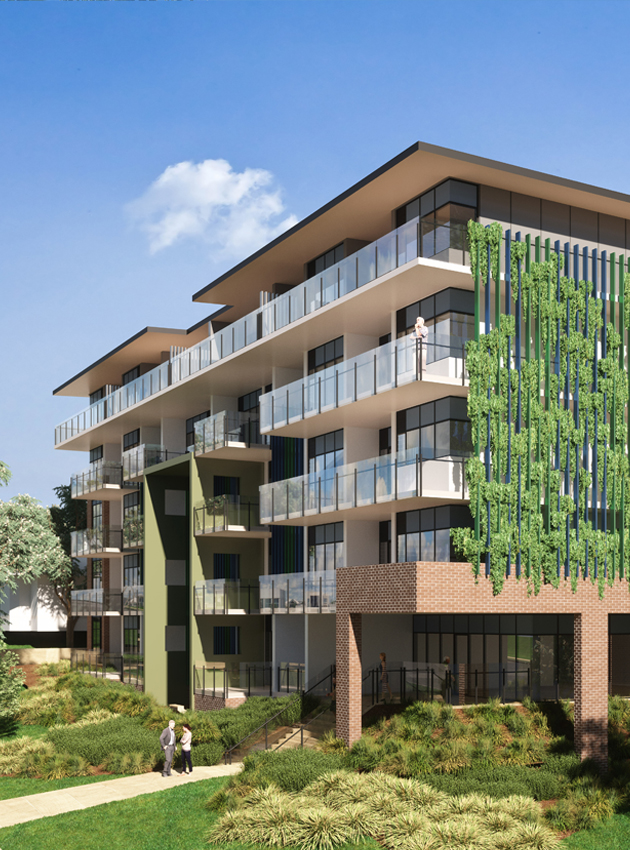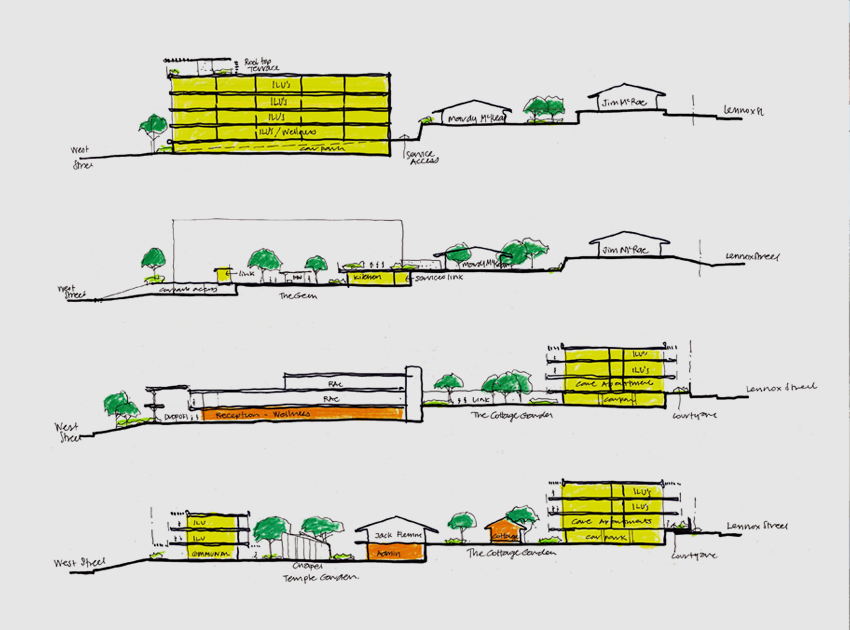 "We are transforming from the traditional medical model and reinvigorating residential care with a new social lifestyle model that focuses on health, wellness, meaning and purpose not just clinical care," says Benevolent Living CEO, Alison Moss. The interior concepts support this model. They are sophisticated and respectful to the ageing residents; a contemporary palette of natural and authentic materials references the garden setting to create a calming environment.
Deicke Richards worked closely with diverse Benevolent Living stakeholders to develop early ideas during a 3-day collaborative Enquiry by Design workshop program. Ideas have refined as conversations have continued. A sloping site presented some challenges. The workshops highlighted the value of a central services location (laundry, kitchen, etc) to simplify site circulation. Concept designs reflect this.
The development of Benevolent Living's Rockhampton community will occur over three stages with stage one intended to begin construction mid-2020.