Queensland Ballet commissioned Deicke Richards to develop the design concepts for their new Production Arts Centre. The Centre will be one of Queensland Ballet's three homes, which together will enable the full cycle of on and off-stage capacity development for the Company. The designs for the Queensland Ballet Production Arts Centre support the development's intent as a hub of thought-leadership and creative practice incubation. The Centre will aim to extend all knowledges and skills cultivated and propagated onsite, offering collaborations and partnerships across a range of related regional avenues and industries.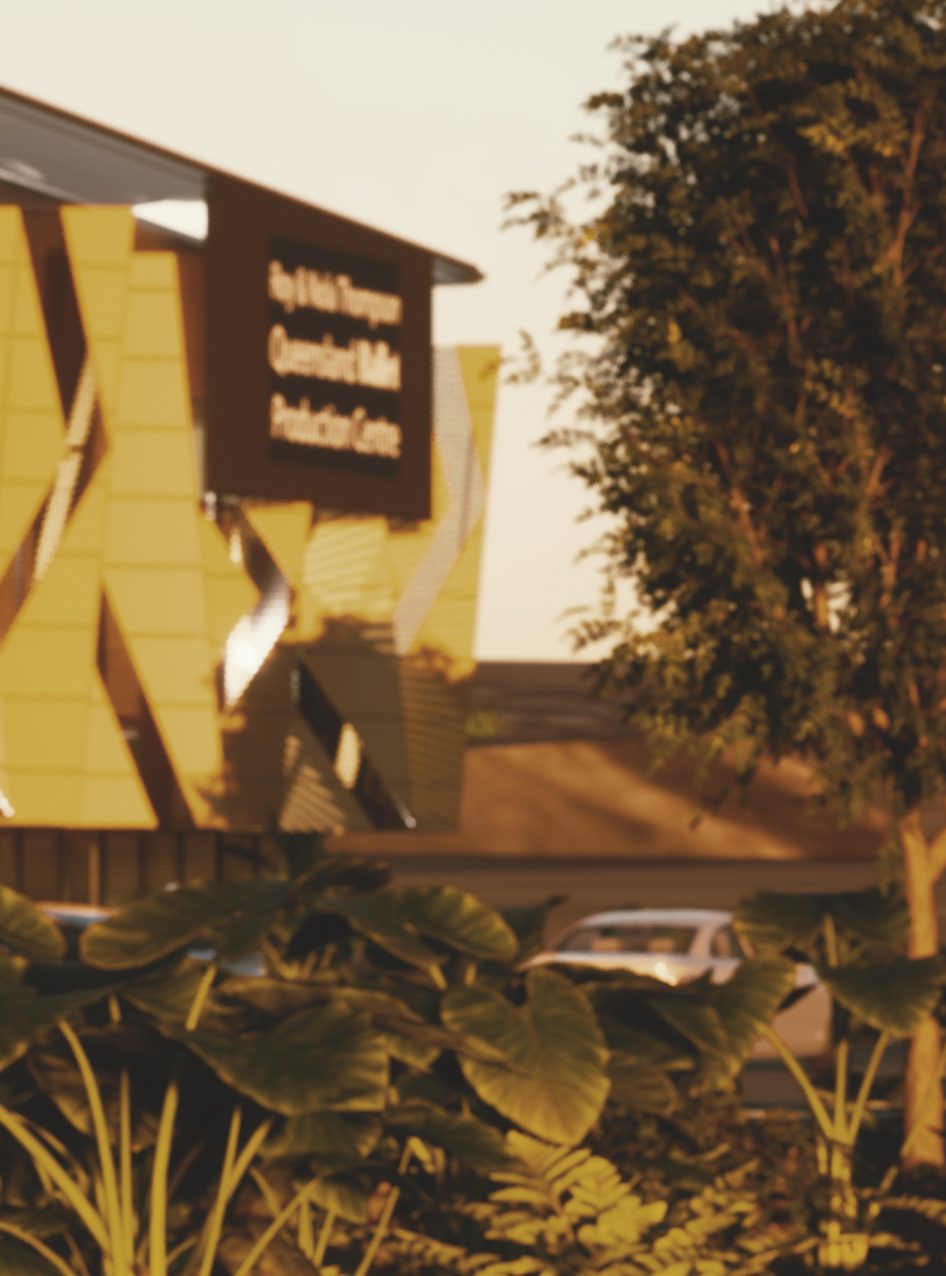 The advanced design concepts include a range of different spaces: the workshop (where craftspeople and technicians can work on set and costume development); the hanger (purpose-built climate-controlled space to house Queensland Ballet's sets, costumes and archives); creation spaces (500+ seat theatre auditorium, stage/creation space, A/V control room, green room, artist/backstage amenities); and participation across the precinct (public foyer and facilities, archive, meeting rooms, production offices, visitor and staff carpark, loading dock).
DR developed Queensland Ballet's Production Arts Centre design concepts within an efficient timeframe to support Queensland Ballet's funding and partnership opportunities.
Client

Queensland Ballet

Year

2021