Estia Health Southport is a new aged care residence that offers a state-of-the-art yet homely environment designed to support comfort, care, community and serenity. The project was informed by evolving dementia design principles to ensure an intuitive and easily legible arrangement of interior and external spaces. The neatly scaled building offers 110 spacious rooms, all with ensuites, to meet the growing demand for aged care on the Gold Coast.
To enhance residents' well-being the architecture prioritises visual and physical connection to landscape; every room has views to the surrounding greenery – including the communal resident room and balcony. The rooms are complemented with a range of other spaces including: library, café, salon, 12-seater cinema, sensory garden, and a specialist memory support unit. These give residents a strong sense of autonomy by providing a range of stimulating opportunities for socialising, activity and self-care.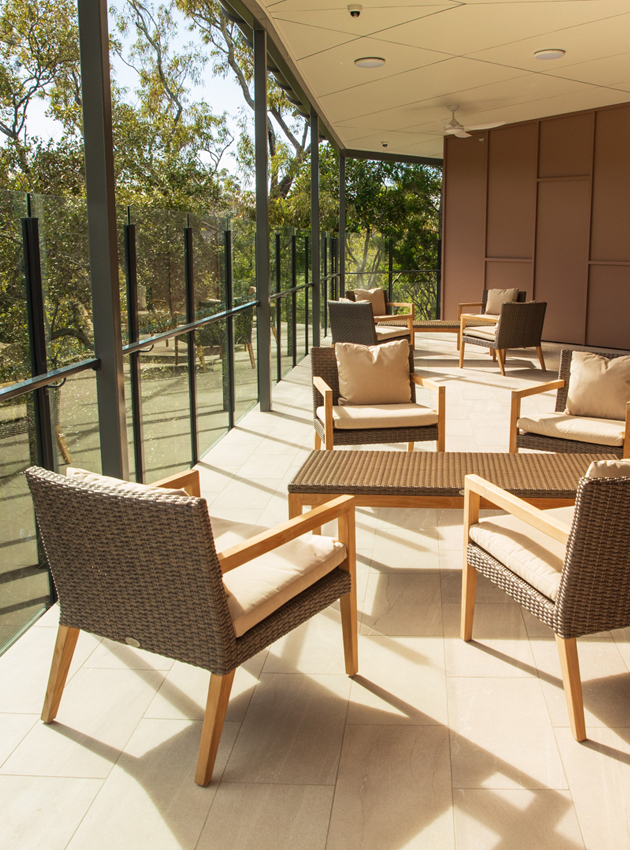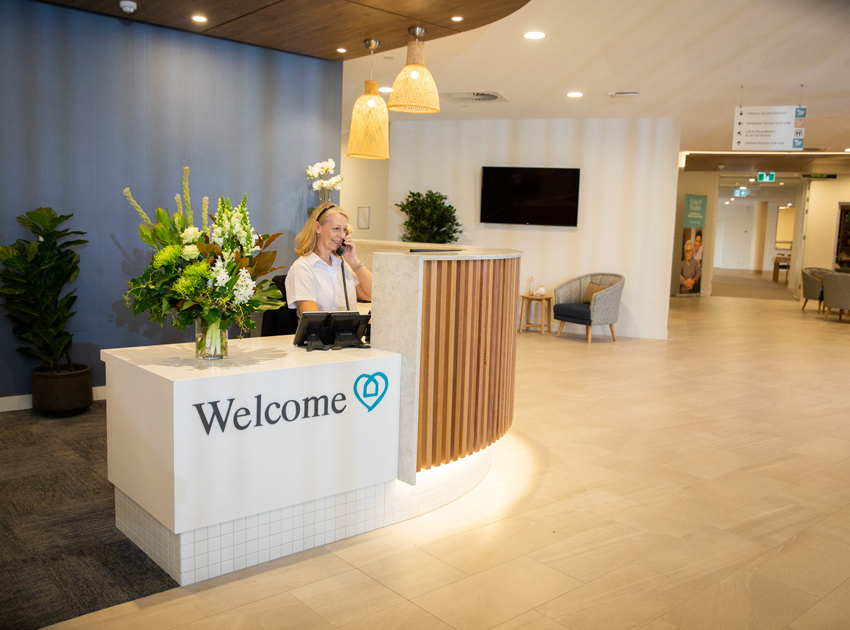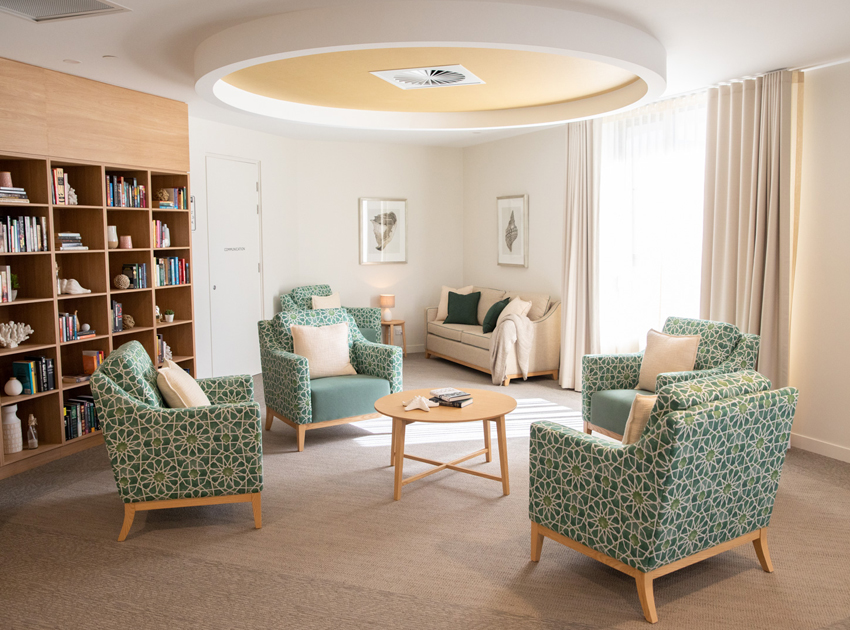 Traditional finishes, such as brick, custom timber joinery and patterned wallpaper, have been embedded in a contemporary way to amplify a sense of familiarity and nostalgia. Light and bright colours contribute to reducing anxiety. Colour, contrast and pattern are also used as cues to prompt memory and easy wayfinding, both within communal spaces and individual rooms.
Careful consideration was applied to the entry relationship so it is easily accessible and welcoming. A clear drive-through drop off point and curved reception desk help draw people intuitively into the building. A ground floor café enables residents to easily dine with their visitors.
Estia Health Southport is located in close proximity to Chirn Park's vibrant cafes and restaurants, and offers locals and newcomers access to high quality aged care services including permanent and respite care, within an established community.
Deicke Richards worked as the Architects and Interior Designers for this project, collaborating closely with clients Estia Health, and contractors Living Choice Australia (Construction). The project was completed within budget and allocated timeframe.
Client

Estia Health

Year

2019