Stage 2 of the Hymba Yumba Independent School will provide new science and arts facilities.
DR has been involved with Hymba Yumba since the earliest site planning, brief development and funding application stages. The independent school for prep students to Year 12 is located at Springfield, just west of Brisbane, on a steeply sloping site with a protective outlook into forest bushland.
The first stage of the school opened in 2013. Stage 2 is being constructed by Hutchinson Builders and is due for completion in early 2021. The new facilities will continue to build on Hymba Yumba's vision of providing a school of excellence in Indigenous education. An indoor sports centre is planned as a future stage.
Opening images: 1. Senator Paul Scarr speaking at the Hymba Yumba event; 2. Making their mark — Ipswich Mayor Teresa Harding, Federal Member for Oxley Milton Dick, Hymba Yumba's Chairperson Karla Brady, Principal Peter Foster and State Member for Jordan, Chris Mullen; 3. DR's Eloise Atkinson (right) and Khai Jie Ng with patron Uncle Albert.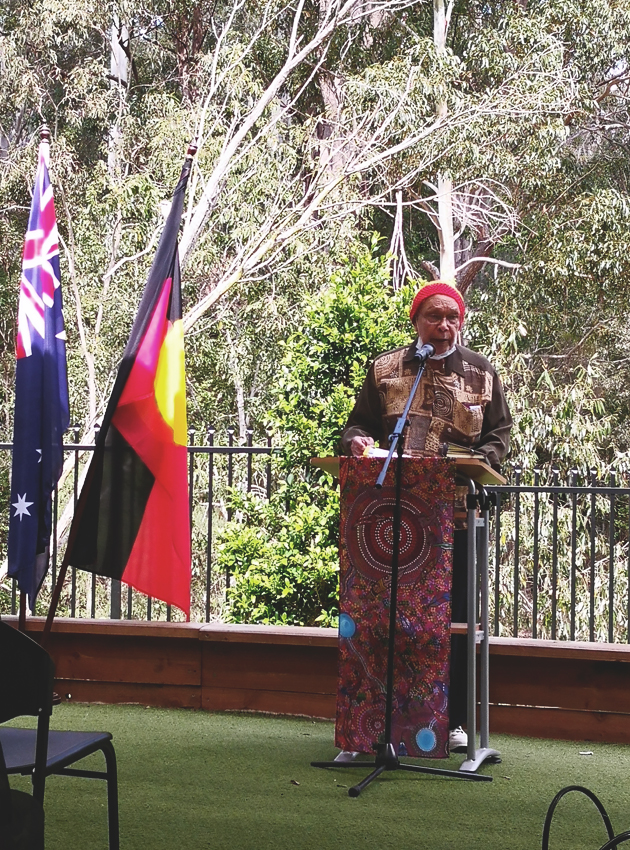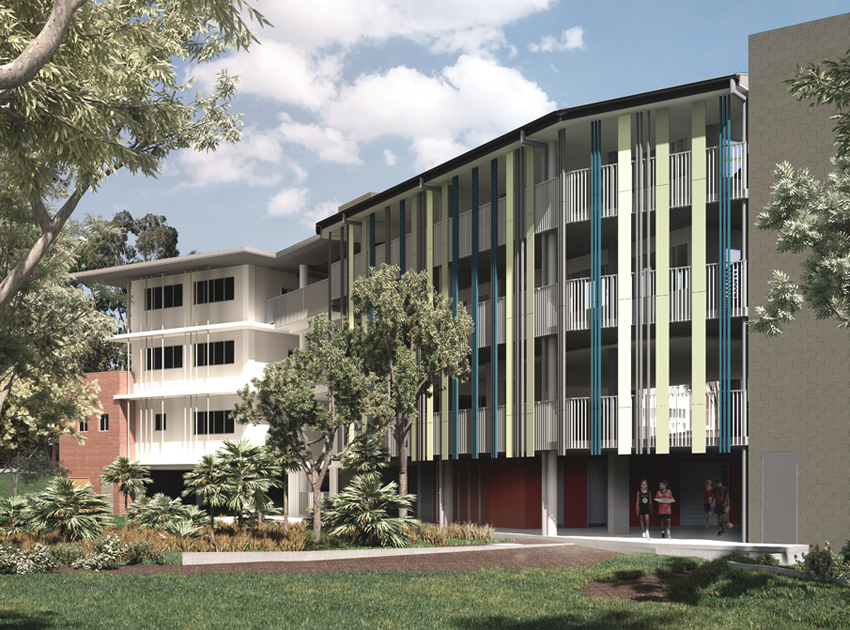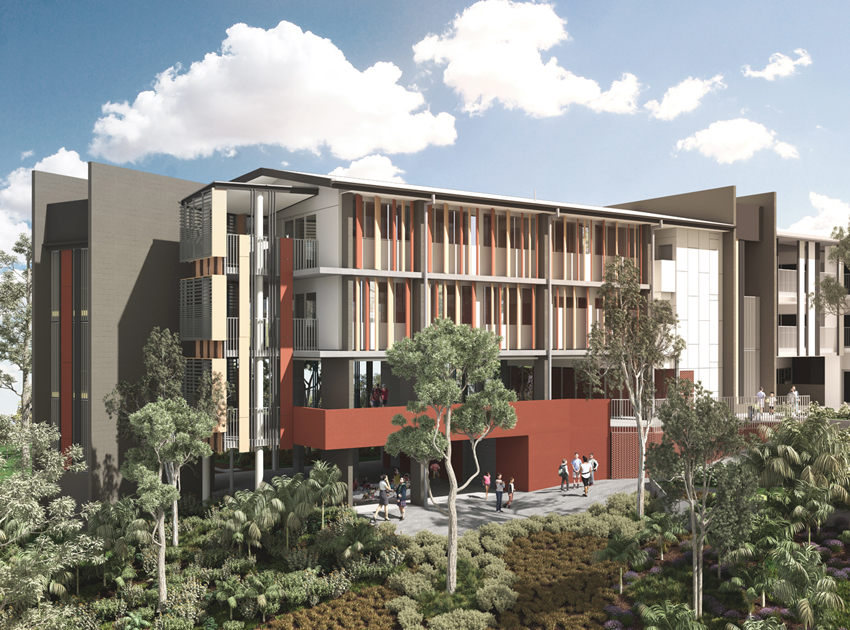 'From the beginning, this project has been about connectedness. There's the obvious impetus to connect students with a supportive education environment and with each other. But there has also been a commitment for this school and its community to reflect connections to the landscape and to culture.'
— Eloise Atkinson, Project Director, speaking about DR's earliest work with Hymba Yumba.
Additional images: renders of the Stage 2 building, now being constructed, and Hymba Yumba patron, Uncle Albert, speaking at last week's event.
Client

Searchlight Education

Location

Springfield

Year

2020 – currently under construction