Hymba Yumba is an independent community school for prep students to Year 12 at Springfield. The school provides a culturally connected environment, bringing together the knowledge of elders, families and young people. A key design challenge was to respond to the small and steeply sloping site — an irregularly shaped 5000m2 parcel of land adjacent to Springfield Parkway.
The design process was new for the client, so DR became advocates from the beginning. The design team provided support to funding applications and was intensively involved in site planning decisions and brief development.
'From the beginning, this project has been about connectedness. There's the obvious impetus to reconnect disengaged students with a supportive education environment and with each other. But there has also been a commitment for this school and its community to reflect connections to the landscape and to culture.'
— Eloise Atkinson, Project Director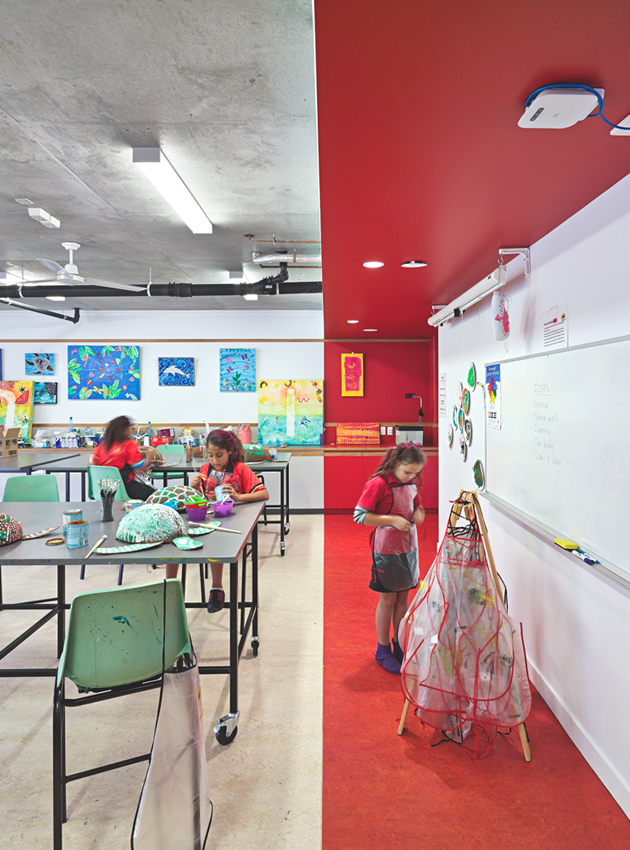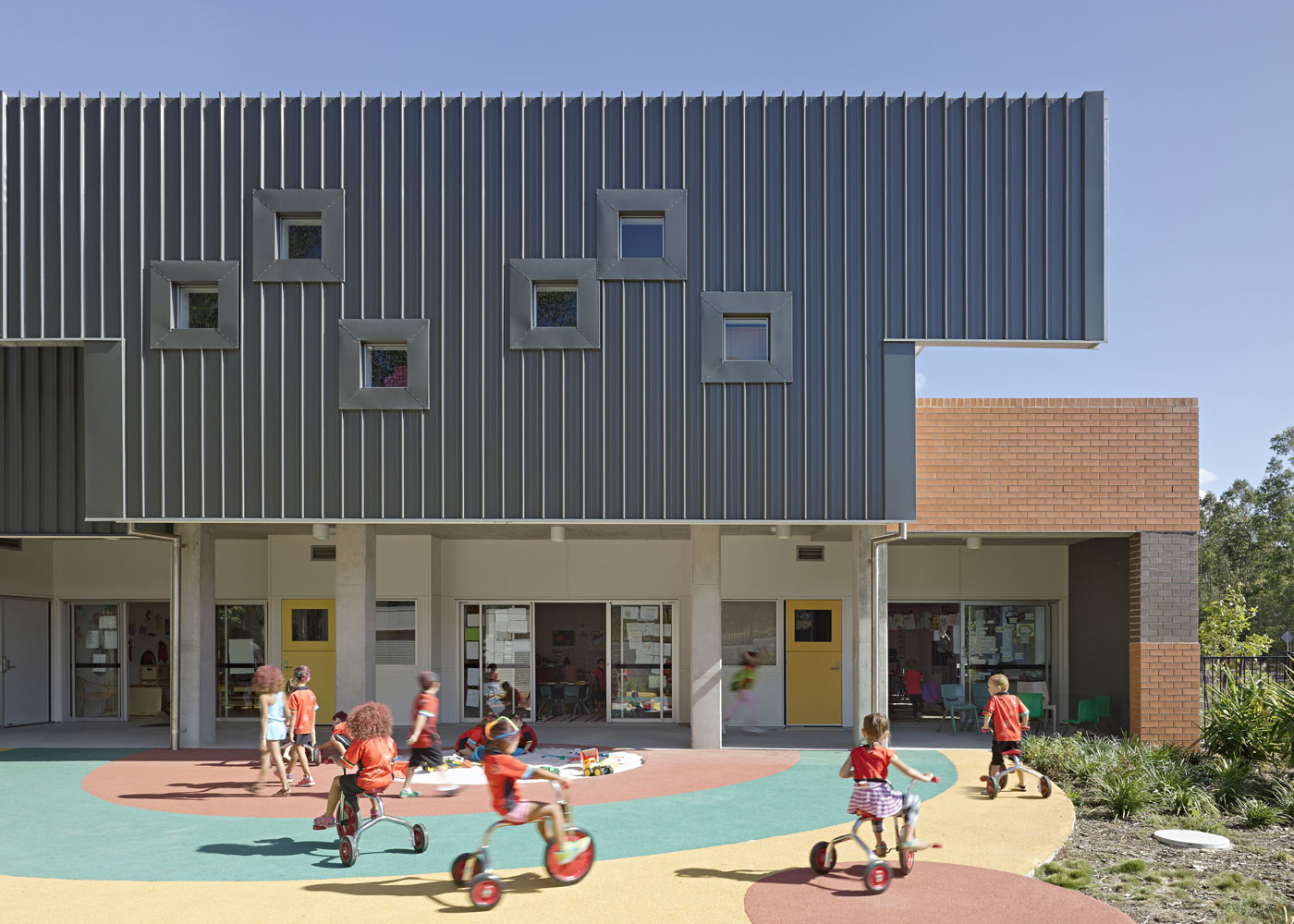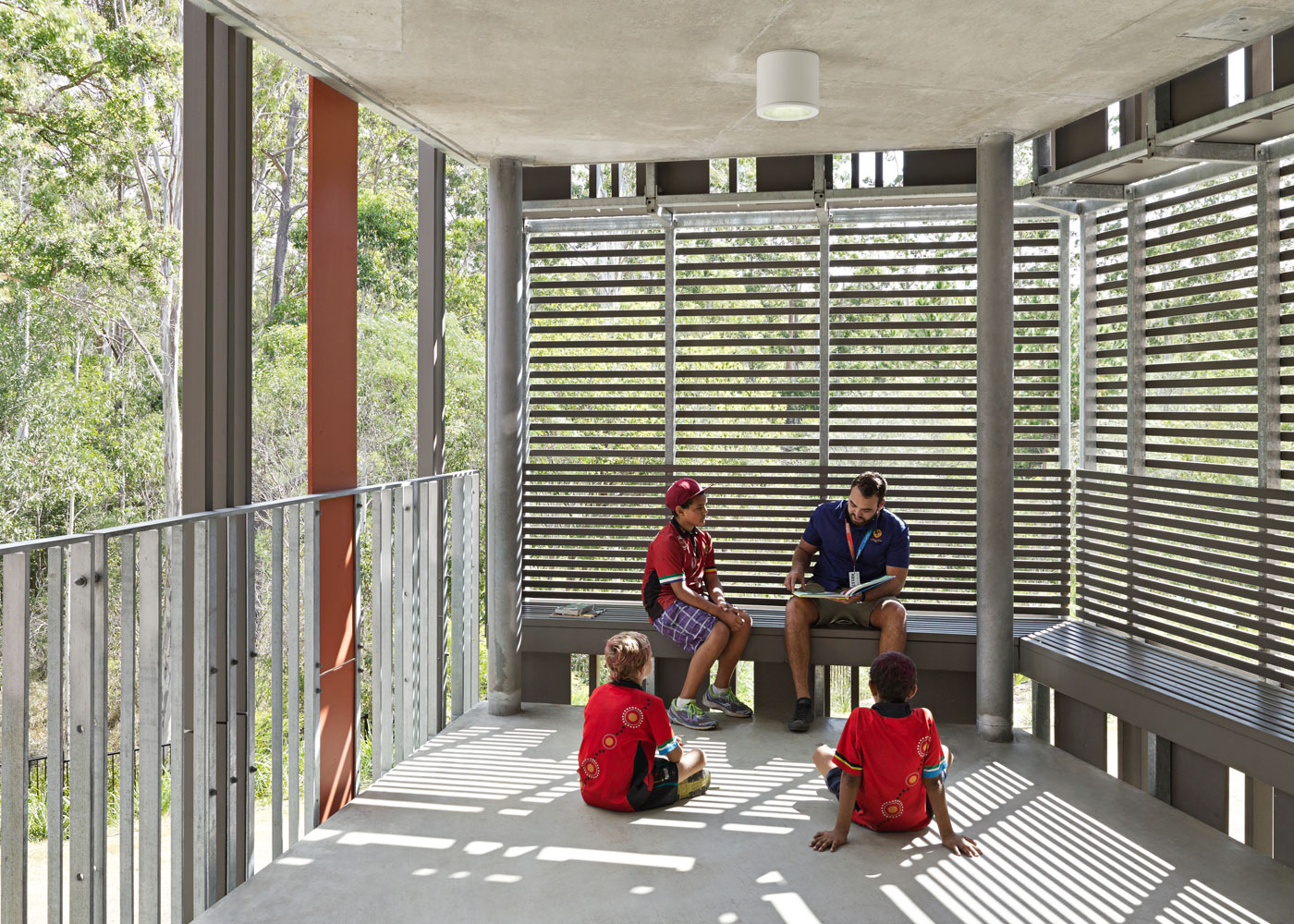 The first of three planned buildings opened to students in 2013. Facilities for 150 students include classrooms with generous break-out spaces, a science laboratory, a library with integrated space for youth workers, a commercial kitchen, art facilities, a childcare centre and an elders' room.
'The quality of the physical infrastructure has lifted the profile of Indigenous education in the community and is a demonstration of our commitment to excellence.'
– Uncle Albert Holt, Chairman, Searchlight Education
Future stages were planned to allow the school to cater for 300 students. Additional facilities would include boarding rooms for 20 students, a larger commercial kitchen, more classrooms, youth worker spaces and a dedicated music space.
Client

SearchLight Education

Year

2014

Photography

Christopher Frederick Jones