'The quality of the physical infrastructure has lifted the profile of Indigenous education in the community and is a demonstration of our commitment to excellence.'
– Uncle Albert Holt, Chairman, Searchlight Education
Hymba Yumba – or 'listening and learning place' in the Bidjara language – is an independent P–12 school located at Springfield in Brisbane's west. Bringing together the knowledge of First Nations elders, families and young people, the school provides an environment inextricably connected to culture.
A key challenge for Hymba Yumba was its steeply sloping site: an irregularly-shaped 5000m2 parcel of land adjacent to the Springfield Parkway. The design process was new for the client, so we acted as an advocate from the beginning; providing support for site selection and funding applications as well as planning decisions and brief development.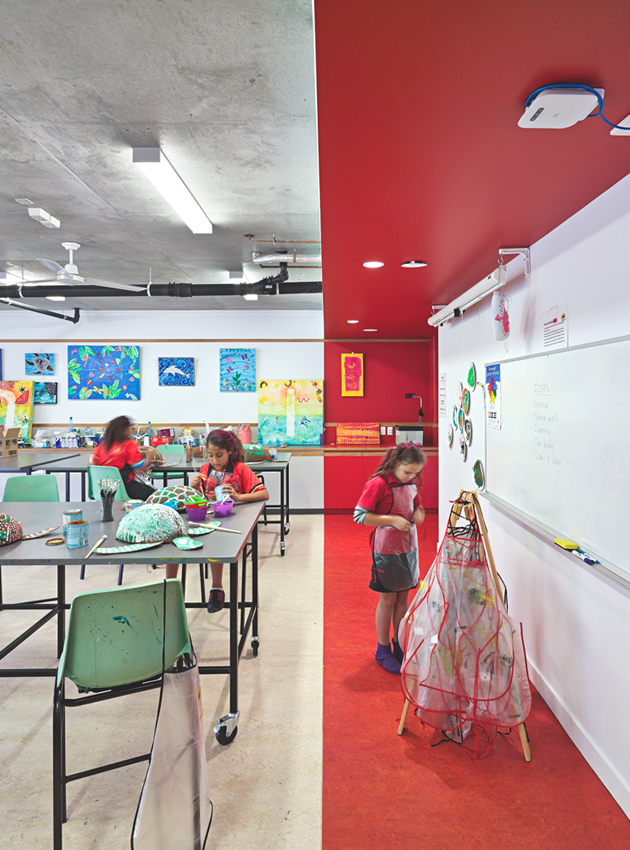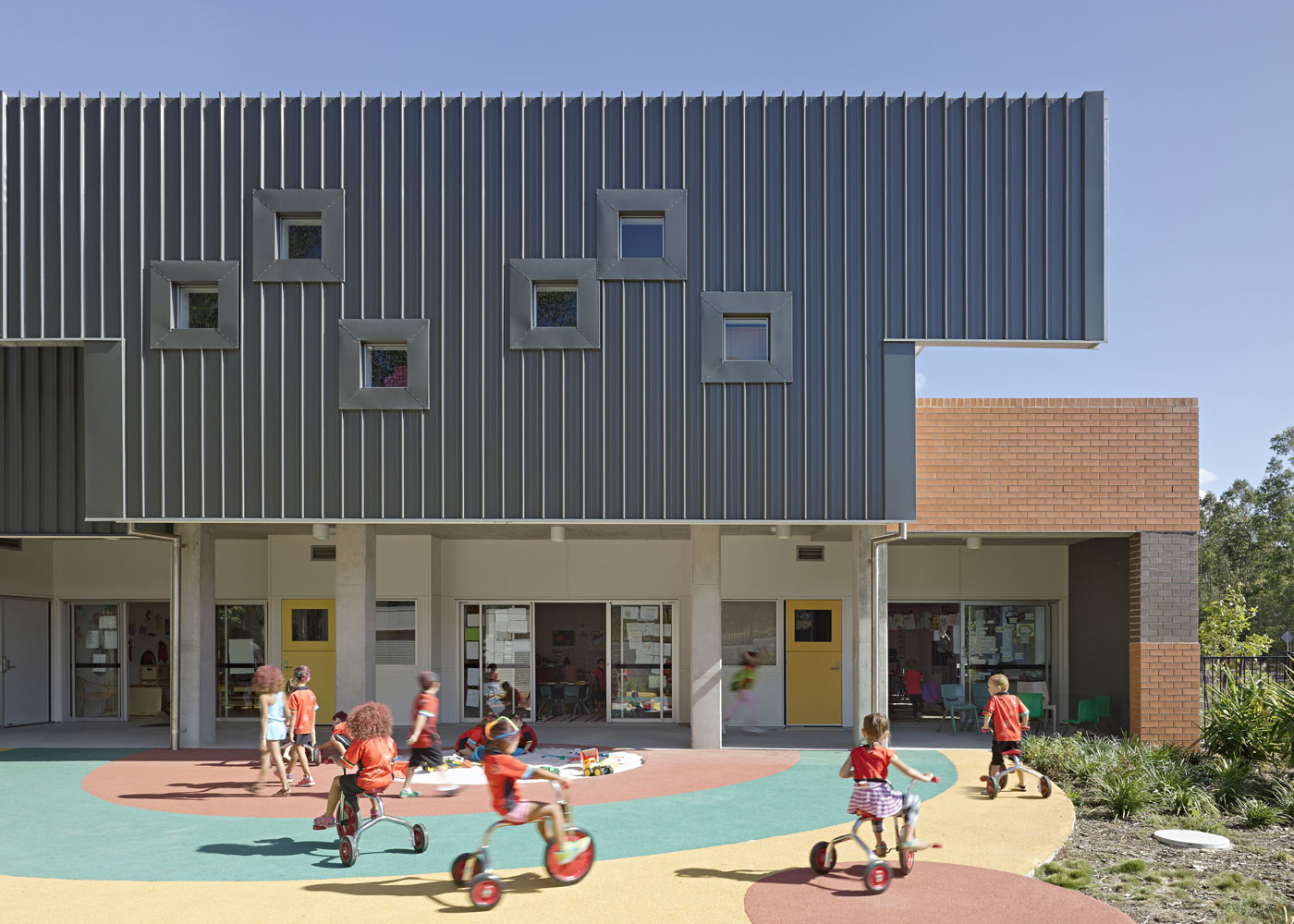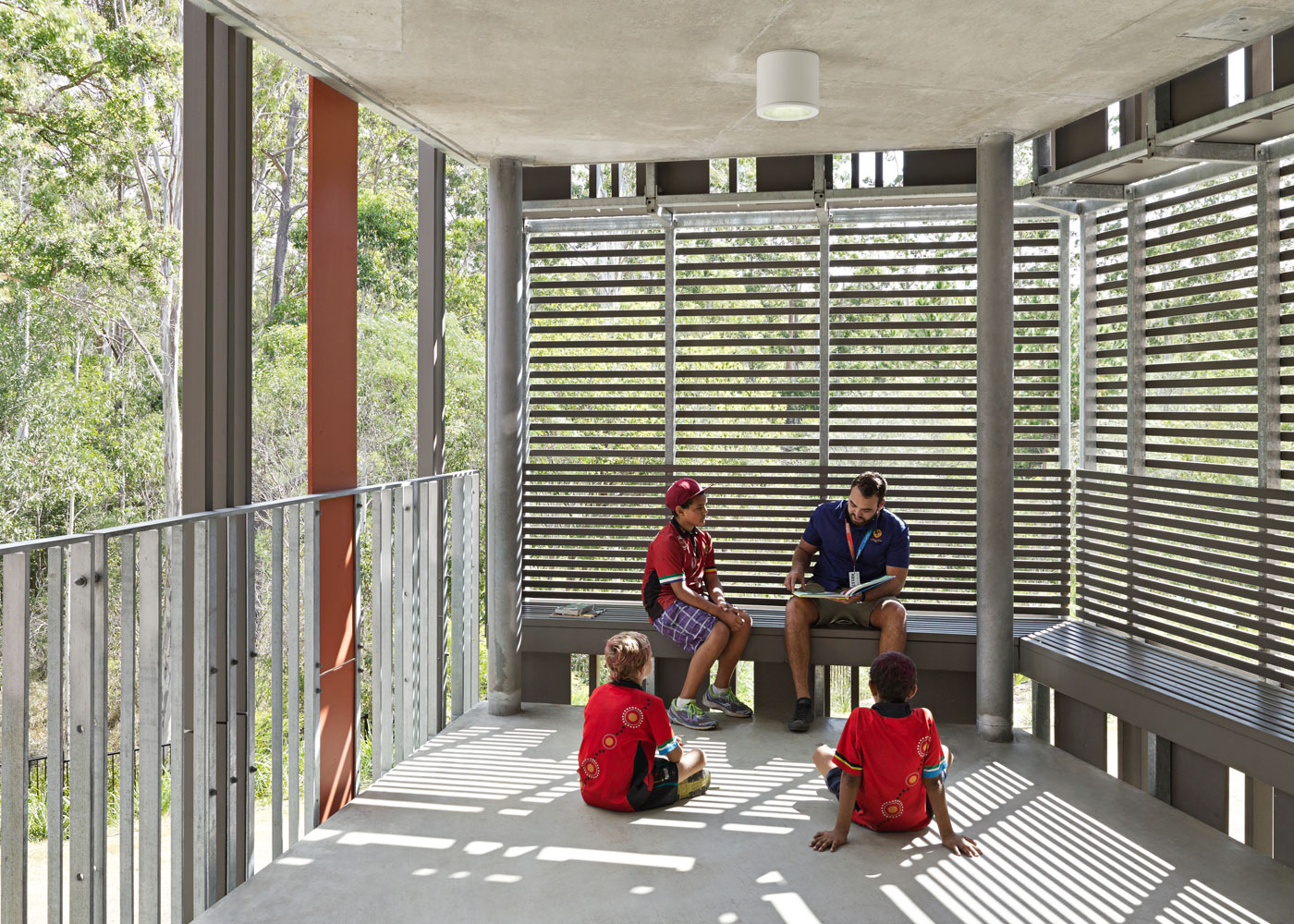 Guided by its community, HYIS took an active role in designing a 'home' with maximum cultural but minimal environmental impact. Buildings have been strategically planned upon the site to reflect Yuggera lore, where yumbas (houses) are located away from corroboree and hunting areas. Buildings are kept together, separate from outdoor learning spaces – recalling wan-pirren-pa (the way in which you live). The cultural arts centre forms the head of the rainbow serpent; the Dreaming story that recounts its journey shaping the sleeping Earth into a flourishing world inspiring jarjums (students) to make an impact of their own.
The first of three planned buildings – featuring classrooms for 150 students and generous breakout spaces, a science laboratory, library with integrated space for youth workers, commercial kitchen, art facilities and elders' room – opened in 2013. A new STEAM building has recently been completed, and construction of a purpose-built hall for the arts and sport will soon commence.
The building plays a vital role in connecting jarjums with their culture and community; the embedding of elders spaces into the design providing opportunities for knowledge transfer. This hub enables the local First Nations community to assemble and engage with activities and services that focus on arts and cultural knowledge, education and health.
Client

SearchLight Education

Location

Springfield

Year

2014

Builder

McNab

Photography

Christopher Frederick Jones

Award

Commendation, Darling Downs and West Moreton Region AIA Awards, 2015