'With the ateliers, we have made a dedicated place for the children to be creative and expressive, and we're finding that their engagement in those spaces is more intense.'
– Leanne Zammit, Head of Early Education, John Paul College.
John Paul College Kindergarten's extension embodies its commitment to Reggio Emilia within the Australian context.
An early education approach that values children as capable, resilient and filled with wonder, Reggio Emilia encourages them to engage with all their senses – and be guided rather than directed by educators.
Deicke Richards designed the Kindergarten's new environments as a 'third teacher,' with a floor plan and landscape supporting imaginative experiences with climate, form, light, smell, sound and taste.
The building features two learning spaces complemented by external play areas that encircle a piazza or green heart. Students transition from indoor to verandah areas then the piazza and outdoor spaces rich with native plants and bush foods.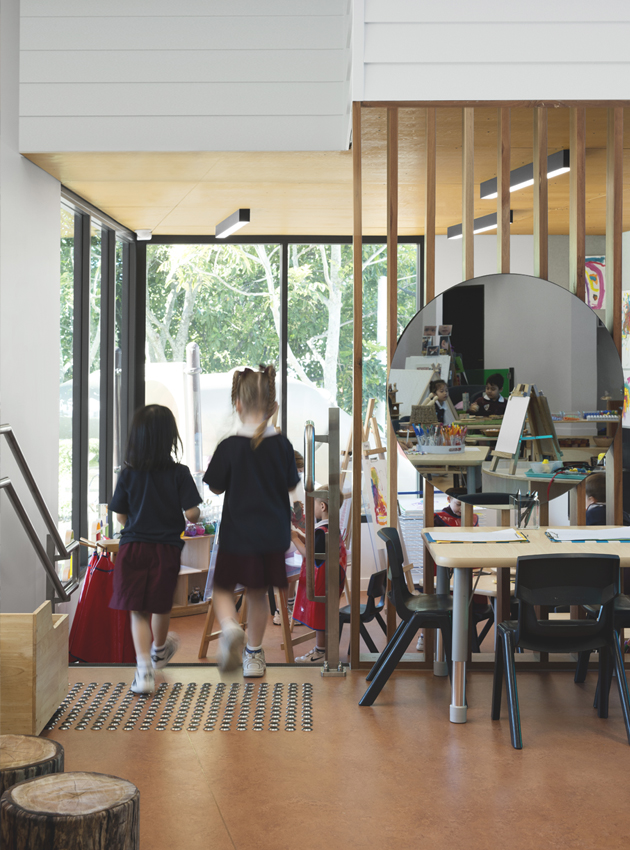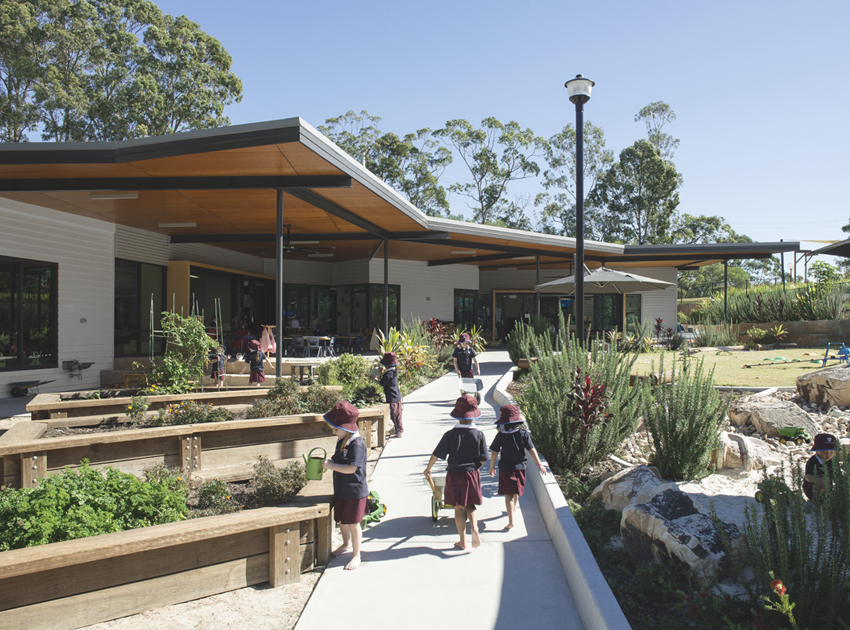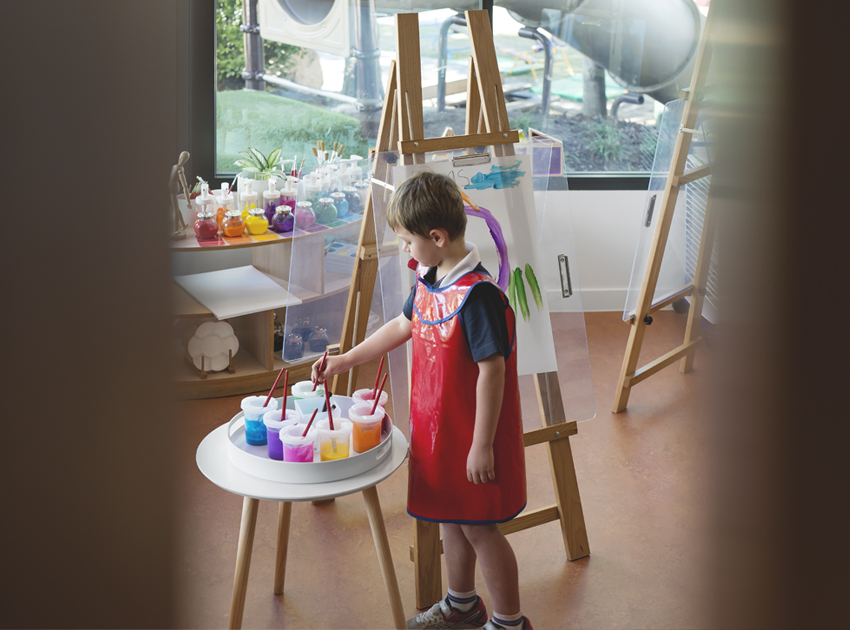 We staged Enquiry by Design (EbD) workshops with the school, consultants and QUT researchers to empower the sharing of ideas.
This informed our scaffolding of self-directed learning through design. Be it through kitchen benches lowered to the children's level, dedicated ateliers for meaningful artistic expression and acoustics that allow for concentration, students have a voice in their space and learning.
John Paul College Head of Early Education Leanne Zammit: 'The new kindergarten acknowledges the important way children engage in their learning. Each environment poses a question, a possibility, even a challenge – and as a result our students are exploring, investigating, making meaning of and representing their ideas. It is important that children are given the time to meaningfully and purposefully engage in their learning and Deicke Richards' design has certainly achieved this goal. They have supported our Reggio Emilia approach to learning – with students and educators alike embracing the environment as third teacher.'
Client

John Paul College

Location

Daisy Hill

Year

2018

Photography

Mindi Cooke

Builder

Bedford Built

Awards

Overall Winner, Learning Environments Australasian Awards for Excellence in Education Design, 2020