This project creatively adapted and renewed a 1980s building to create contemporary, flexible science facilities for John Paul College. The redevelopment provides seven science laboratories and extended experimental investigation (EEI) space. A patterned screen spans the entire north-west elevation, creating a revitalised approach to the senior school. The screen also extends the building's GFA, with a new EEI space occupying the western edge of the first floor.
The project was identified as a priority in DR's review of the school master plan in 2011. The brief called for an expansion and update of the science labs, taking into account the different requirements of middle and senior school students.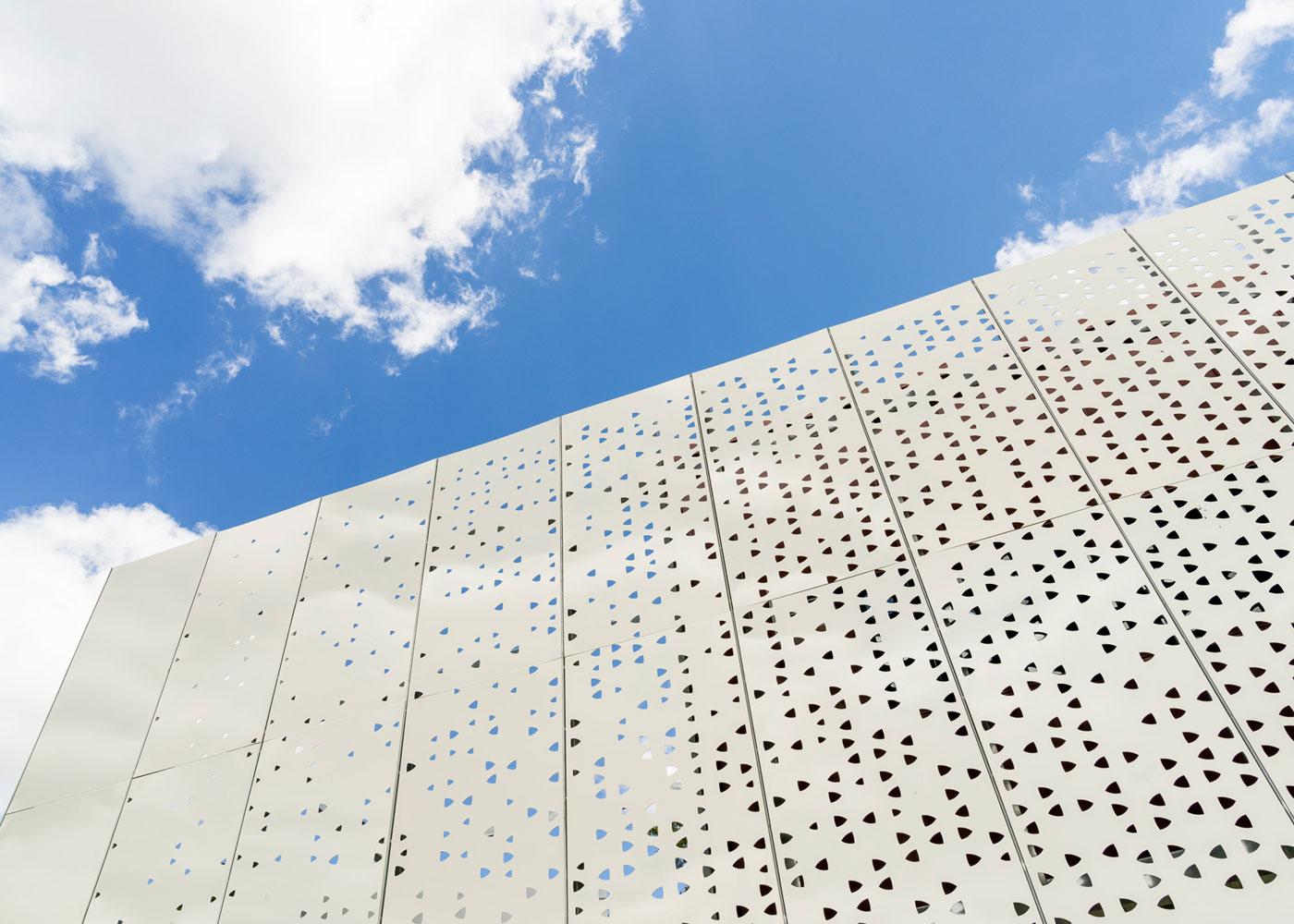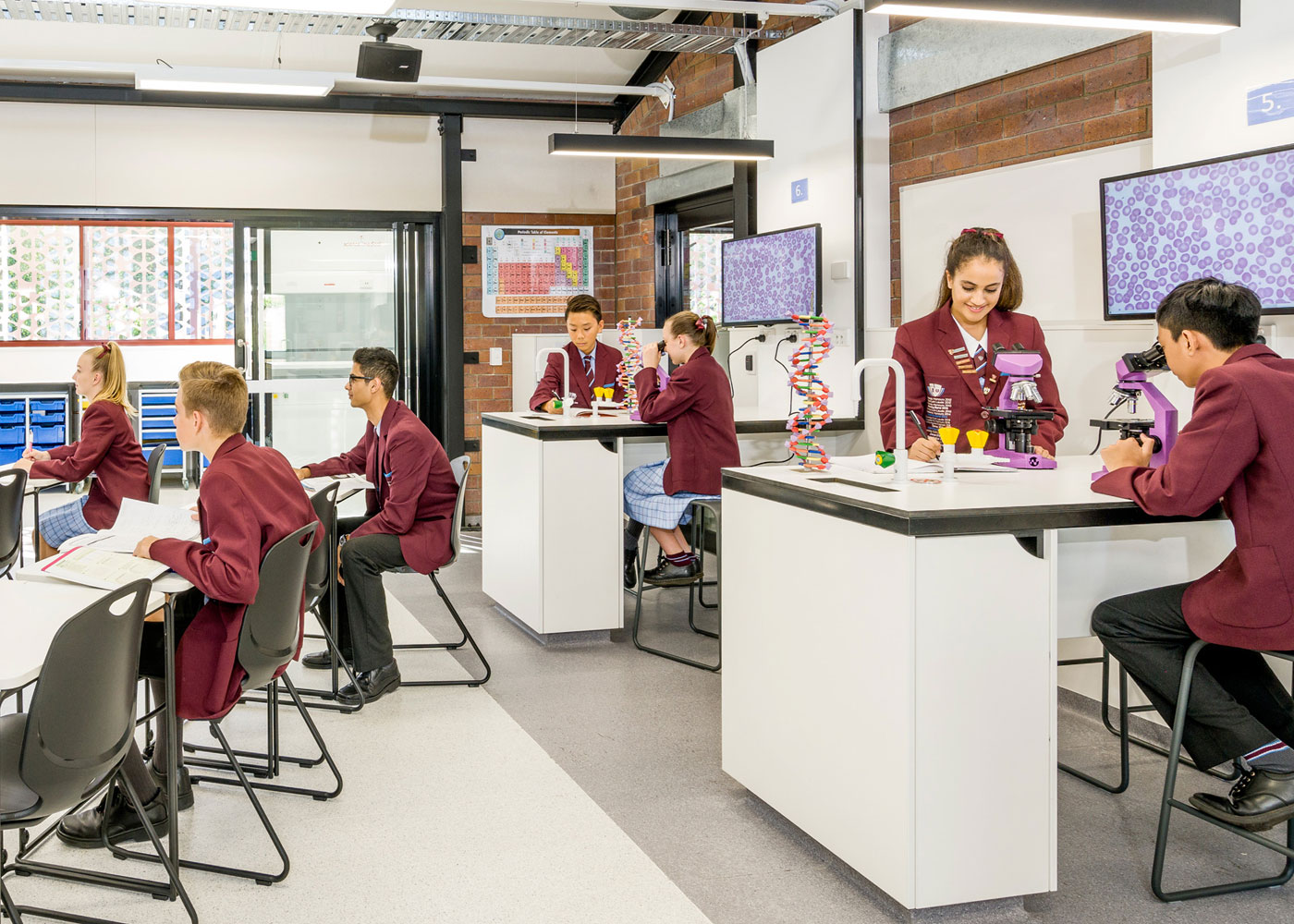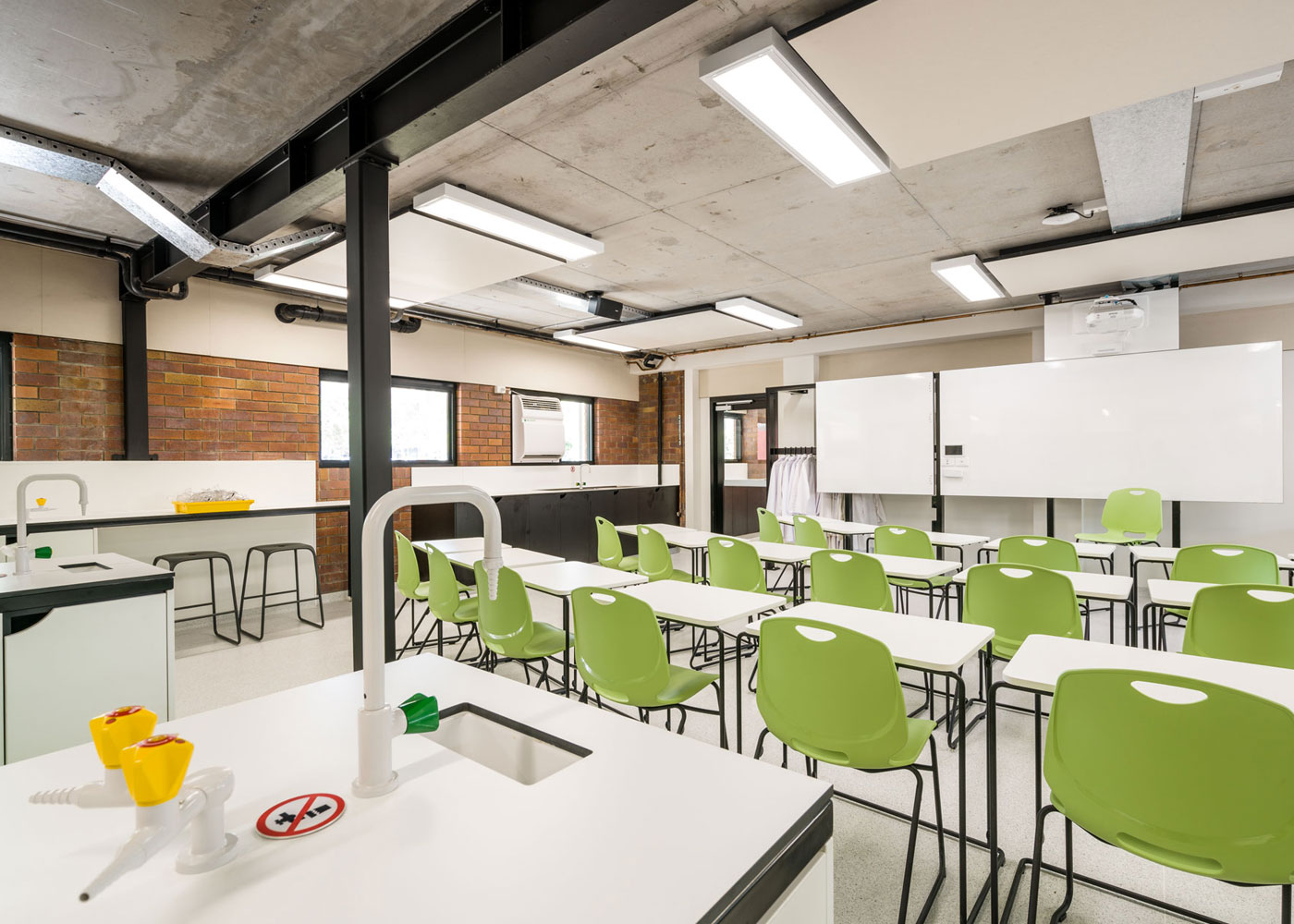 The ground floor spaces deliver a stimulating learning environment for young students, with colourful and tactile interior elements and a strong connection to outdoor learning areas. At this level, three labs cater to junior and middle school students. Four upper level labs are designed for senior students, providing more sophisticated facilities to assist with the transition to tertiary study. Upper level labs are flexible and can be used for any of the sciences — biology, chemistry or physics.
m3architecture provided specialist briefing and design review for the laboratories. The abstract screen was designed by graphic designer Lucy Bland.
Deicke Richards has worked with JPC over more than 10 years and is currently developing a new master plan for the college.
Client

John Paul College

Location

Daisy Hill

Year

2016

Collaborators

m3architecture, Bligh Tanner, Aspect Studios

Photography

Peter Wanny