The Jukambi covered courts provides new tennis and covered courts for John Paul College. The soaring roof touches the earth lightly with slender glue laminated timber rather than steel. The main covered courts and amenities building are designed using passive environmental design strategies.
John Paul College sits within an important traditional landscape. The college acknowledges the traditional owners, the Turrbal, Jagera, and Yugambeh people who have moved through the land the college now stands upon. The school students of John Paul College are drawn from these language group areas as well. Sustainable occupation of place is an important value of traditional owners. Ensuring the project achieves sustainable outcomes is essential to respect ongoing stewardship of the John Paul College site.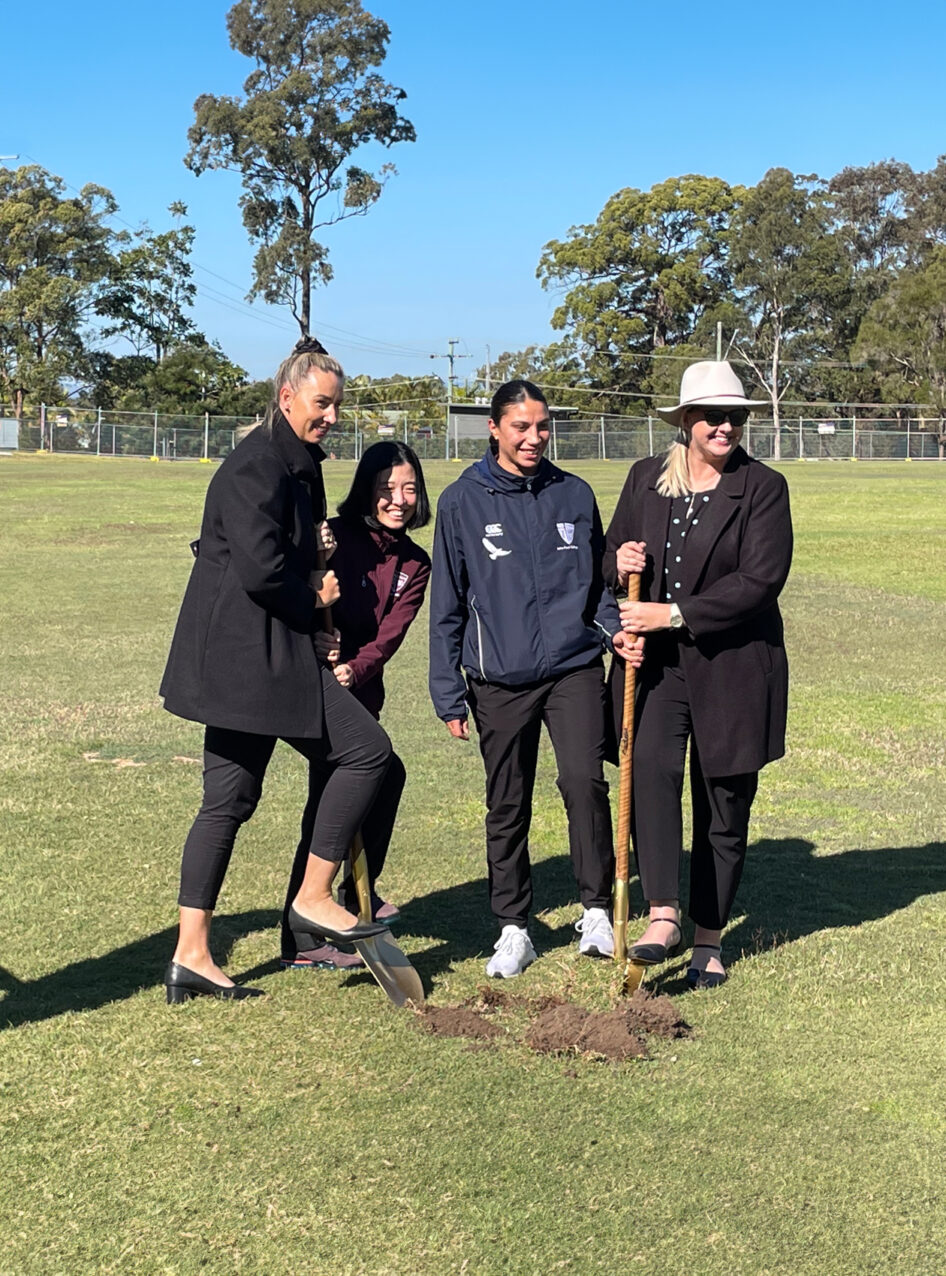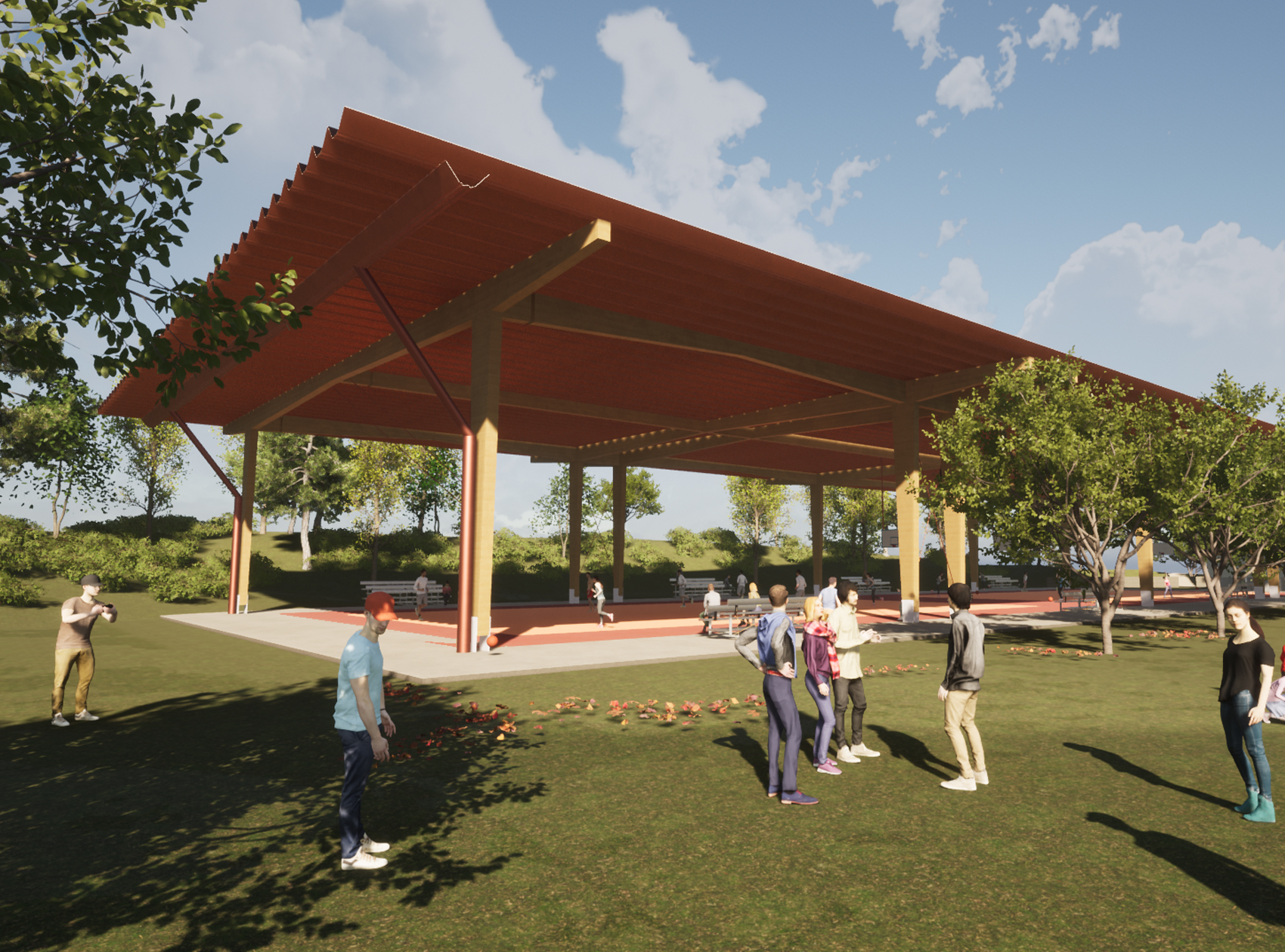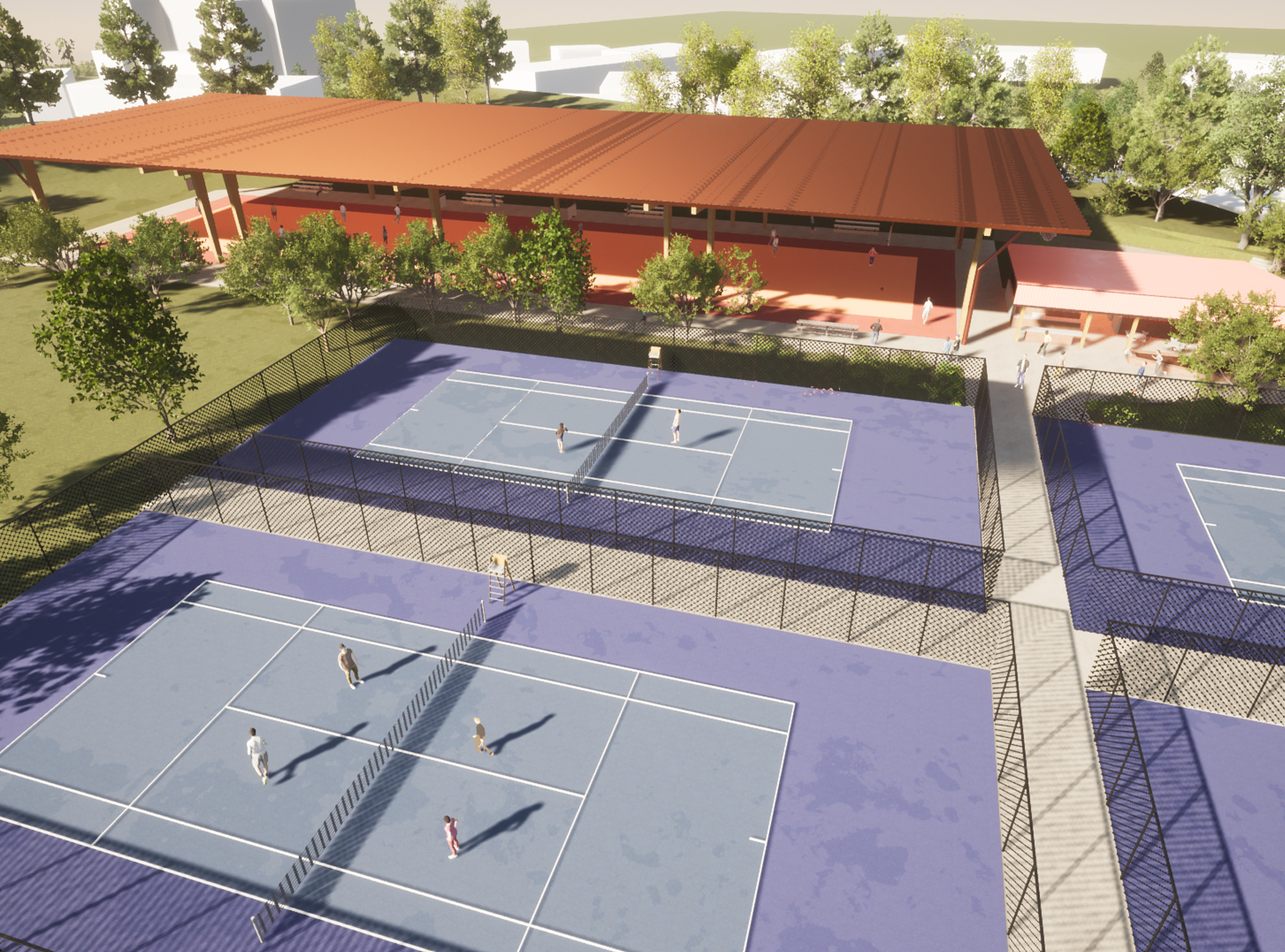 The covered courts and tennis courts are located close to the intersection of Chatswood Road and John Paul and within 100m of bus stops on these streets. This proximity to public and active transport links supports not only the student population of JPC but also visiting players and potential future operators of these sporting facilities.
The main covered courts and amenities building are both designed using passive environmental design strategies such as significant roof overhangs, cross ventilation, and adequate insulation.
The main court roof has 5m overhangs providing deep shade to the courts and reduced heat reflection.  The roof form maximises air movement across the courts with the added benefit of reducing acoustic reverberation.
The amenities building has a significant western overhang and is further protected from the north and east by the main covered court roof and adjoining storage spaces.  Individual change rooms are accessed off a shared breezeway that aids air circulation around these facilities.
Client

John Paul College

Location

Daisy Hill, Brisbane

Year completed

Under construction