Deicke Richards worked with Logan City Special School and DoE to collaboratively design a new two-storey learning centre. The centre opened its doors to students for the start of 2021, and has been designed to better connect and revitalise an existing campus.
It features eight classrooms, therapy and staff spaces, kitchen and life-skill areas, breakout spaces and generous outdoor learning areas. An undercroft future-proofs the campus, allowing for an additional four classrooms, therapy and staff spaces as the cohort continues to grow and evolve.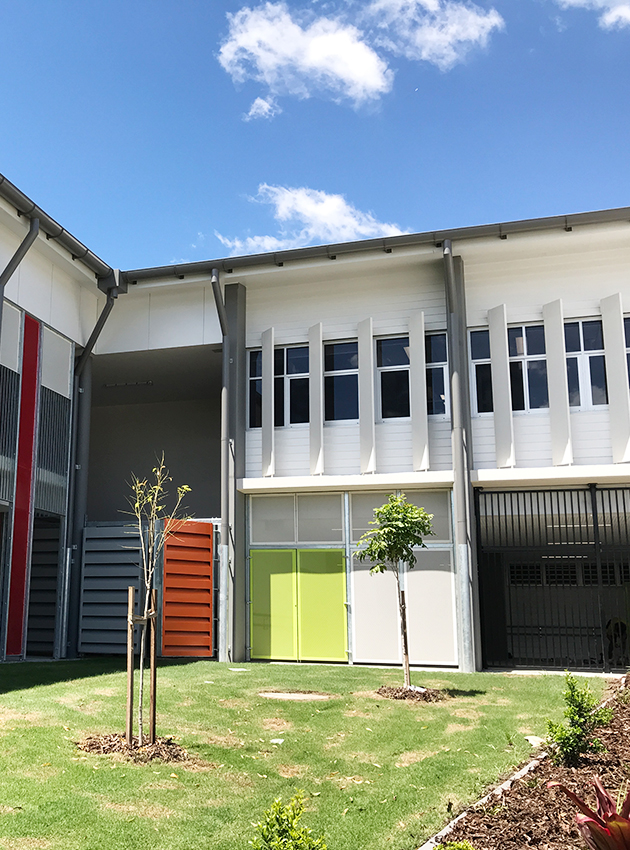 Early in the project, the briefed site posed challenges for staging. DR led robust strategic analysis of alternate sites with project stakeholders. A new site was agreed upon bringing benefits for the school and DoE. The building subsequently leverages its location to enhance access to the existing school oval. It is also well-positioned to the bus and separated parent drop-off areas.
The new learning centre's design effectively integrates the new teaching spaces with the rest of the school, now and into the future. DR worked closely with DoE to design ramp access to the upper level for alternative emergency egress. Pitched roofs and large windows invite abundant natural light into the building, while splashes of colour add character. The GLC opens onto green space which flows into a new basketball court adjacent the school oval.
Location

Logan City, QLD

Client

Queensland Government

Year

2021