While cities emerge over time, culture exists at the very beginnings of any settlement. How culture is positively cultivated and shaped early in a city's life can create a powerful narrative for its growth. The new Maroochydore City Centre is emerging from a former golf course and is not initially open to the public. This presents a unique urban challenge about how to attract a community to a new city as roads are dedicated and buildings are constructed.
This project aims to provide a vibrant alternative destination for visitors, workers and entrepreneurs to scheme and dream. DR was engaged to advise SunCentral on a strategy to activate the centre. Sunshine Coast based Associate Director Phil Smith worked collaboratively with SunCentral and Majstorovic Architecture to develop a concept plan for a suite of temporary uses which will be the first buildings in the emerging City Centre.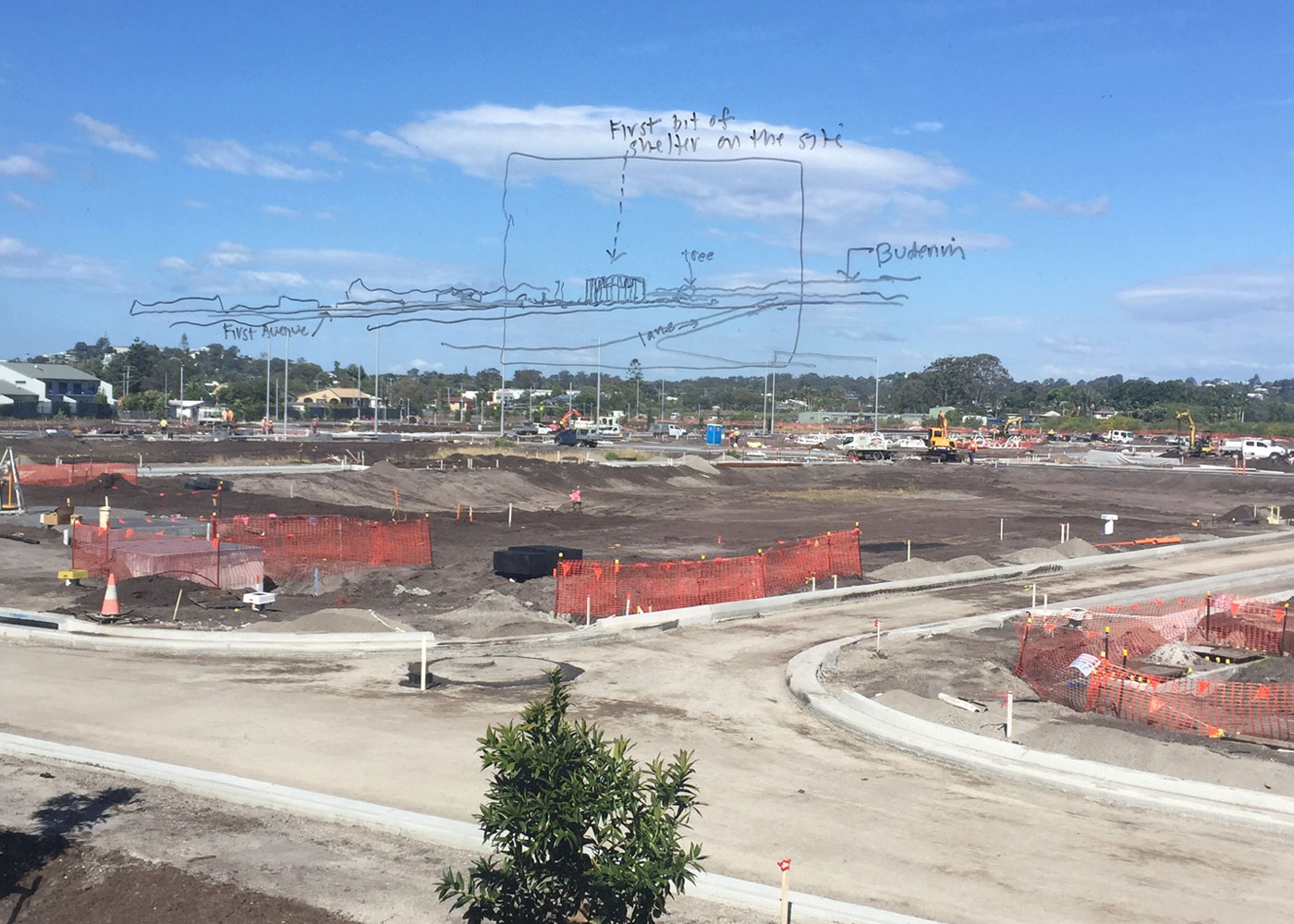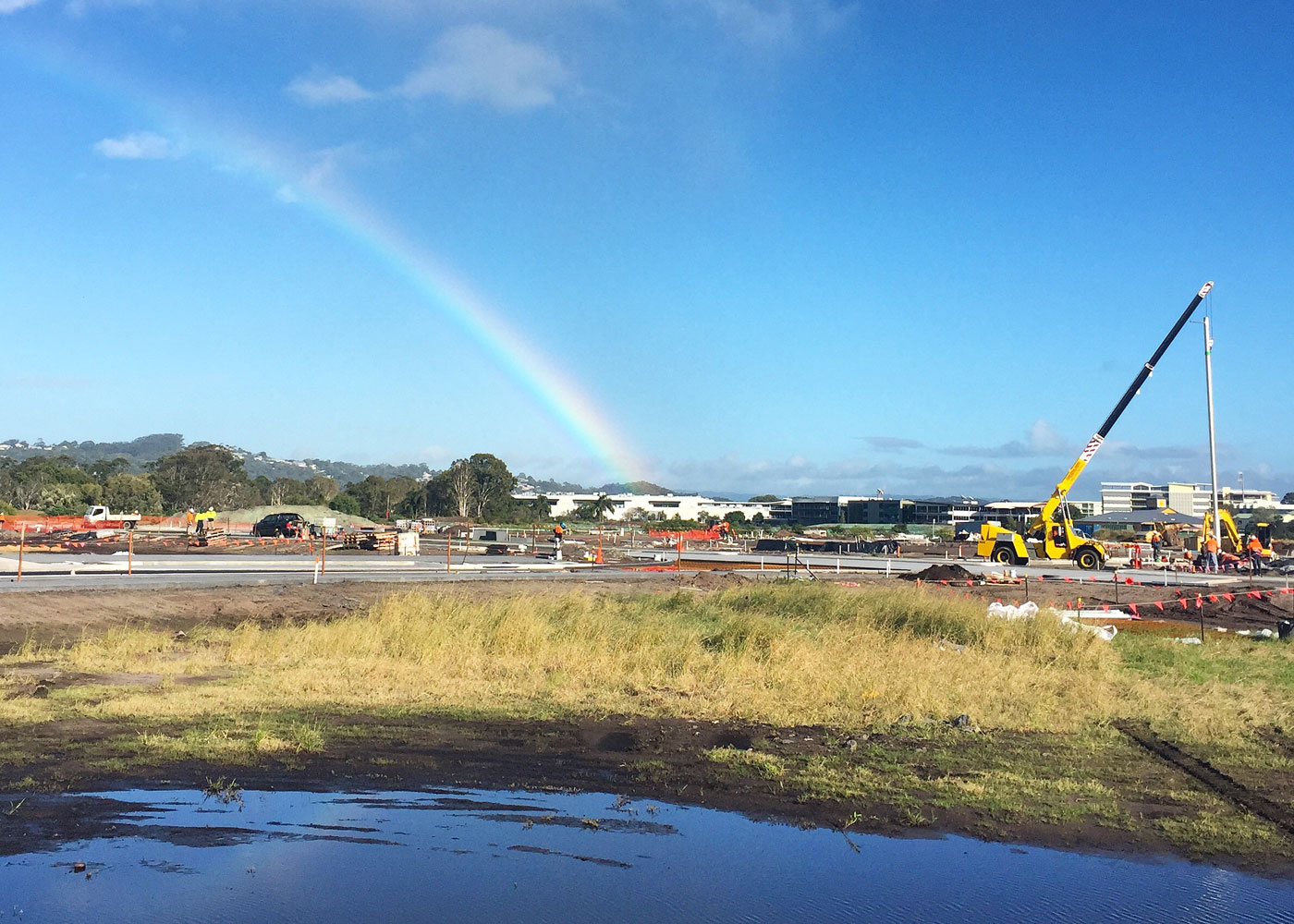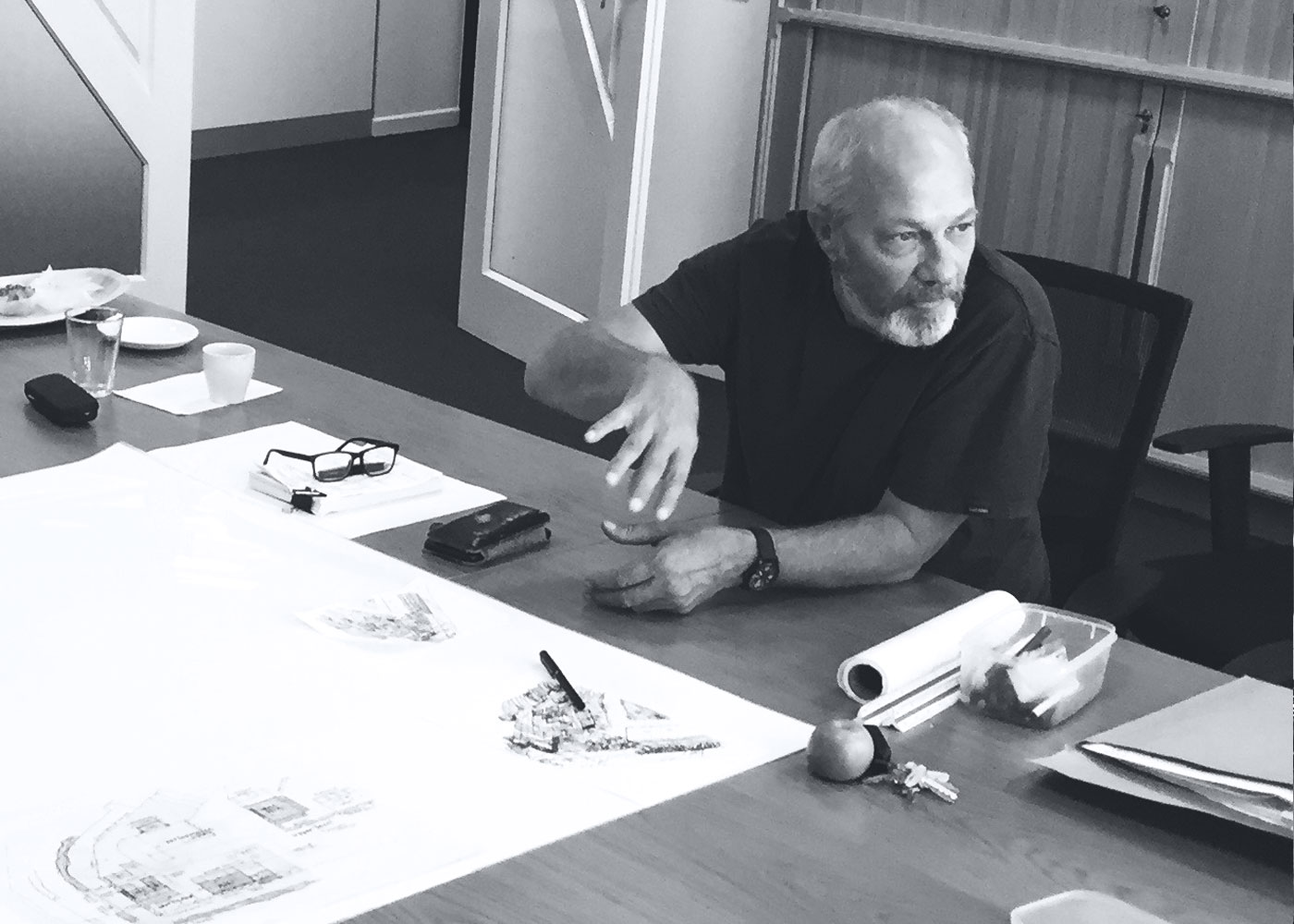 The concept plan delivers a bar, café, flexible maker space, a stage and performance space clustered behind a scaffolding frame to activate a prominent corner on the new First Avenue. The scaffolding creates a cost effective and highly visible landmark on the flat, city centre site and explores the design aesthetic of 'an inhabited construction site'.  The L-shaped frame provides sun-shading to the 'cheap and cheerful' collection of sheds and boxes during the day and a striking surface for projections at night.
All the work has been designed to be relocated after three years and reassembled on other sites over a 10-year life. The design emerged from a condensed EbD process. It celebrates the virtues of 'the temporary' and its ironic contribution to the development of 'the permanent'. The use of non-traditional materials and construction systems allows prospective builder-partners to invest their skills to deliver this prototype on a modest budget.
A modified, collaborative EbD process allowed us to deliver a plan in half a day. Working with friends and trusted colleagues allowed us to move quickly. Our idea of using construction materials and processes will ensure the tight budget is met. Our EbD process used cut-outs of uses manipulated on a site plan, as well as drawings. Sketching on a window, overlooking the site, helped 'sell' the idea of the scaffolding as a landmark for the activation project.
Client

SunCentral Ltd

Year

2015

Collaborators

Majstorovic Architecture