Mount Ommaney Special School's new learning centre enhances opportunities for learning and community connection. The two-storey centre supports the school's growing cohort, with a diverse mix of learning, student therapy and staff planning spaces.
Deicke Richards worked closely with the School and Department of Education to develop a project brief and detailed design for these specialised environments. This led to us being commissioned for the school's broader master plan project.
With this scope, we facilitated independent Enquiry by Design workshops with the school leadership, its staff and the P&C, encouraging all stakeholders to contribute to a collective strategic vision. These workshops uncovered a dominant desire for an infrastructure approach that would extend student opportunities, both within the school, and for connecting to the local community. They also highlighted the need for an integrated landscape approach to provide inclusive access solutions to the steeply sloping site and oval.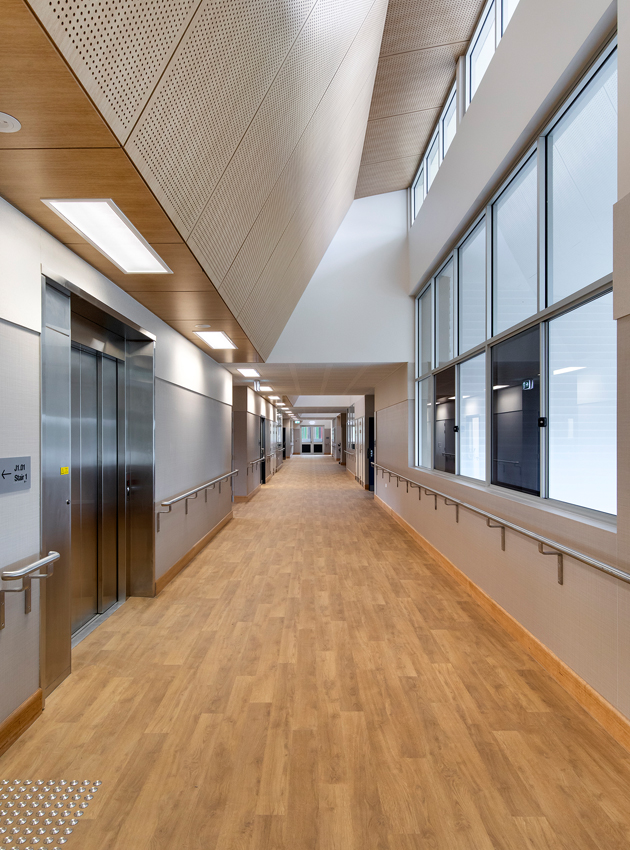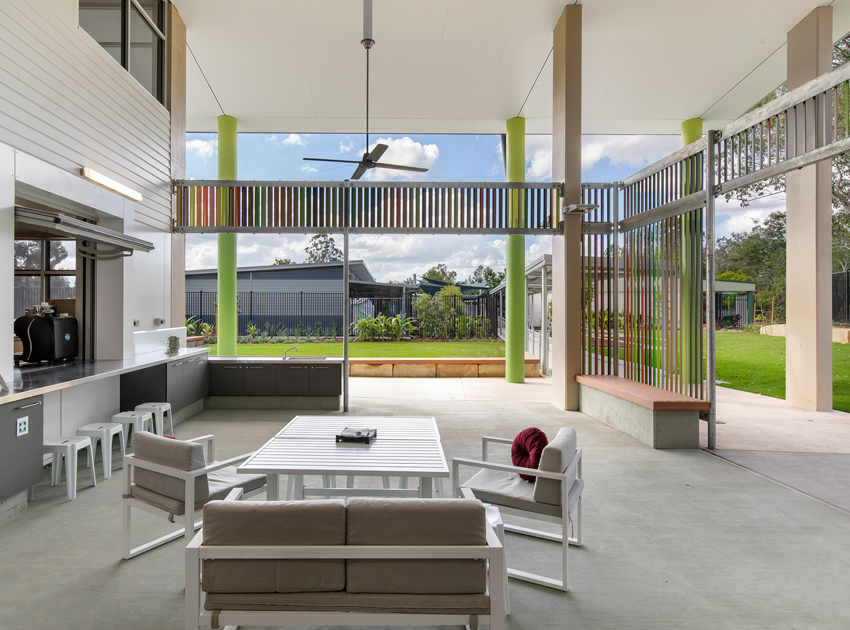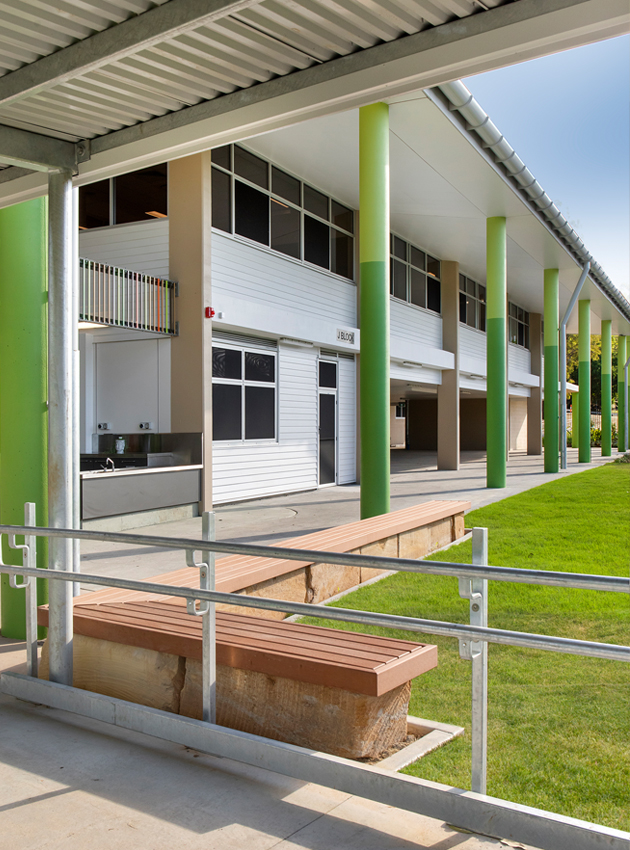 Workshop thinking informed the design of the centre's ground level, comprising an outdoor learning area and two multi-skills spaces which are configured to provide a vibrant community hub. The multi-skills spaces are tailored to the school's existing vocational learning opportunities of commercial catering, café and retailing; a new commercial laundry provides an associated op shop retail area, and a commercial kitchen will allow the school's café program to grow. The clear link between the OLA and these vocational functions will offer new opportunities for the school and wider community to engage via service provision.
The upper level is comprised of a staff work area, therapy rooms, and four GLA teaching spaces with associated amenities and breakout spaces in between to assist with focussed learning. On the ground level, a specifically designed undercroft accommodates for additional growth into the future, allowing direct replication of the upper level GLA spaces.
The architecture is welcoming and familiar, referencing the existing, original campus. The northern orientation of the learning centre's design has allowed clear rational planning with simple and flexible construction. A generous internal corridor features clerestory windows that welcome natural light into the middle of the building. Colour has also been used reflectively, echoing the natural surrounds in a subtly playful way that adds interest without over-stimulation.