'They are experts at what they do. They create strong visual products that are tangible and real but also have an open-mindedness and a collegiate approach … They can tease out the stakeholder ideas. And people get invested in the process and feel like they are the ones wielding the pen. It's a dialogue in the design process that is powerful. Disparate views coalesce into one shared vision.'
– James Coutts, formerly Executive Director, Priority Planning Projects, DSDMIP, in a recent feedback interview for Deicke Richards
The Southport Spit Master Plan has delivered a shared vision via a respectful design process for an iconic landscape. The Spit is one of the most significant passive and active recreational assets of the Gold Coast. Although it is largely a man-made formation, it is flanked by a dune ecology system that is physically linked to the mainland.
Recent discussions about The Spit's future had led to it becoming a contested space in the Gold Coast community. An exemplar master plan was needed that would seek a balance between protecting environmental and community values with creating appropriate commercial and tourism opportunities.
Deicke Richards and John Gaskell Planning Consultants were appointed in early 2018 to lead a multi-disciplinary consultant team on the master plan project. The work included facilitating meaningful engagement with diverse stakeholders. A suite of community-led planning and design activities were focused around four Enquiry by Design (EbD) workshops at key project stages. EbD workshops enabled close and effective collaboration with the community and stakeholders, including Traditional Owners, to inform and refine design concepts.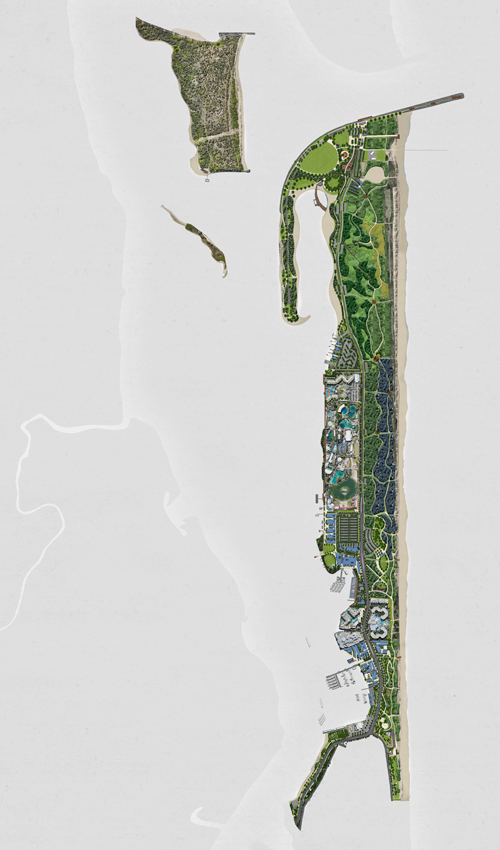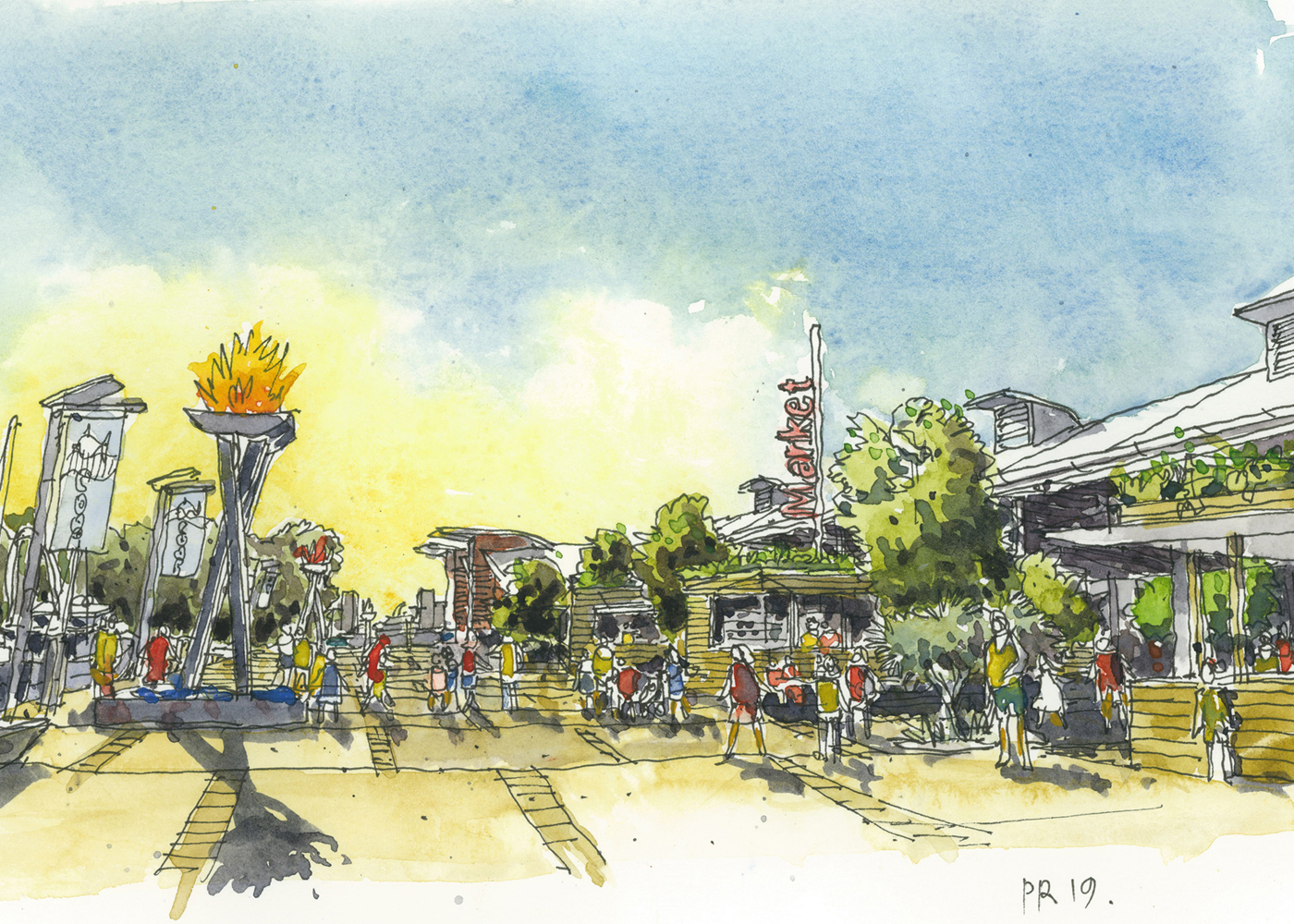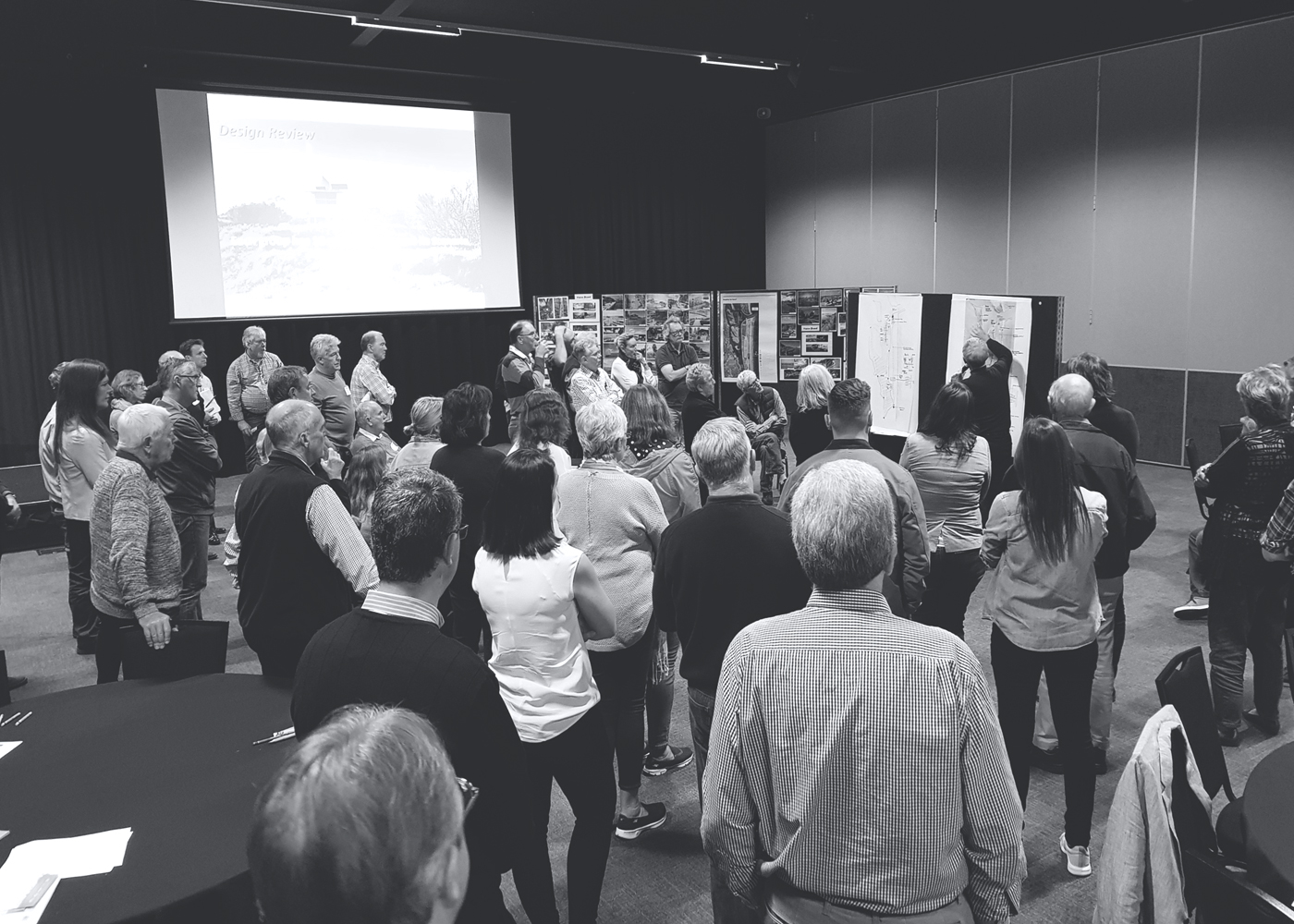 The completed master plan maps a clear direction for 201 hectares, balancing tourism, recreation, environment and cultural heritage. The plan retains those elements the community already loves about The Spit – a diverse and memorable place with a powerful marine and coastal identity. A clear structure is created with seven distinct precincts. North-south connections, and key new east-west links, enable broad-ranging experiences and connect people to the ocean, The Broadwater and the natural and urban elements. Local communities have an in-depth understanding and experience of local character, and comprehensive consultation has enabled a design which is responsive to these aspects.
The project process and outcomes reflect strong leadership, good governance and high levels of community engagement and design collaboration. The Spit Master Plan is widely considered a plan 'for the community, by the community' and has been acknowledged as an exemplar of planning with two PIA awards at both state and national levels.
View The Spit Master Plan here.
Client

Department of State Development, Manufacturing, Infrastructure and Planning, Queensland Government and undertaken in collaboration with Articulous, the City of Gold Coast and the Gold Coast Waterways Authority

Year

Completed May 2019

Collaborators

DR and John Gaskell Planning Consultants led the master plan consortium which included Aspect Studios, Colliers International, Cambray Consulting, E2Designlab, Robert Bird Group and Australian Heritage Specialists.

Awards

Public Engagement & Community Planning Award, PIA National, 2020.
Best Planning Ideas – Large Project, PIA Queensland, 2019; and, Public Engagement & Community Planning, PIA Queensland, 2019; Overall Winner, PIA Queensland, 2019