The St Thomas Aquinas Centre creates an assured urban presence, renews circulation and offers new opportunities for collaboration.
The new administration building for Aquinas College has confidently created layered arrival and entry experiences for students, staff and visitors. Critically, the building also brings the school's leadership team, teaching staff and curriculum leaders together into a central, flexible space. "Here, teachers are recognised for their professionalism and provided with workspaces that are contemporary and that reflect the importance we  place on their wellbeing," says Principal Peter Hurley.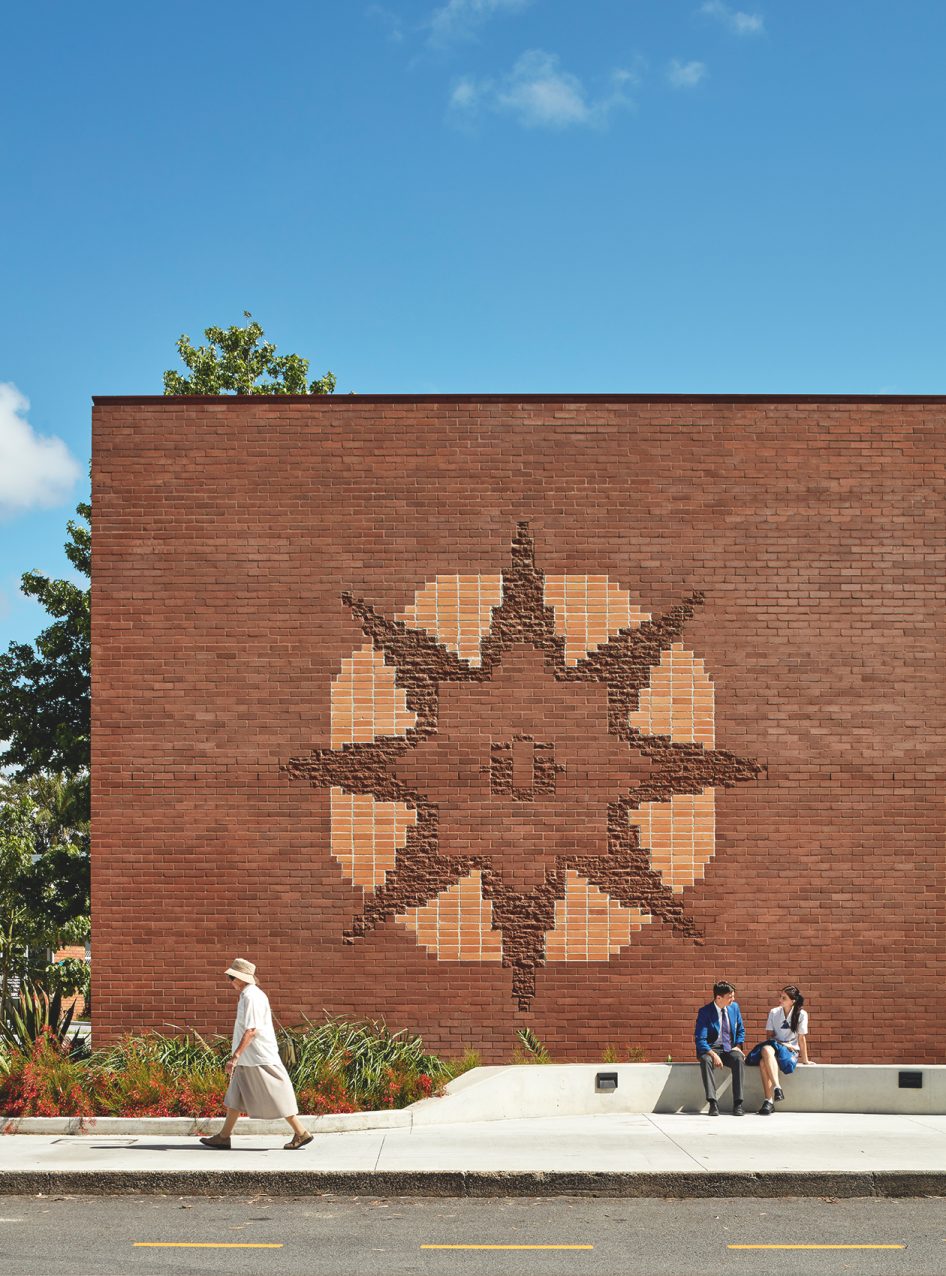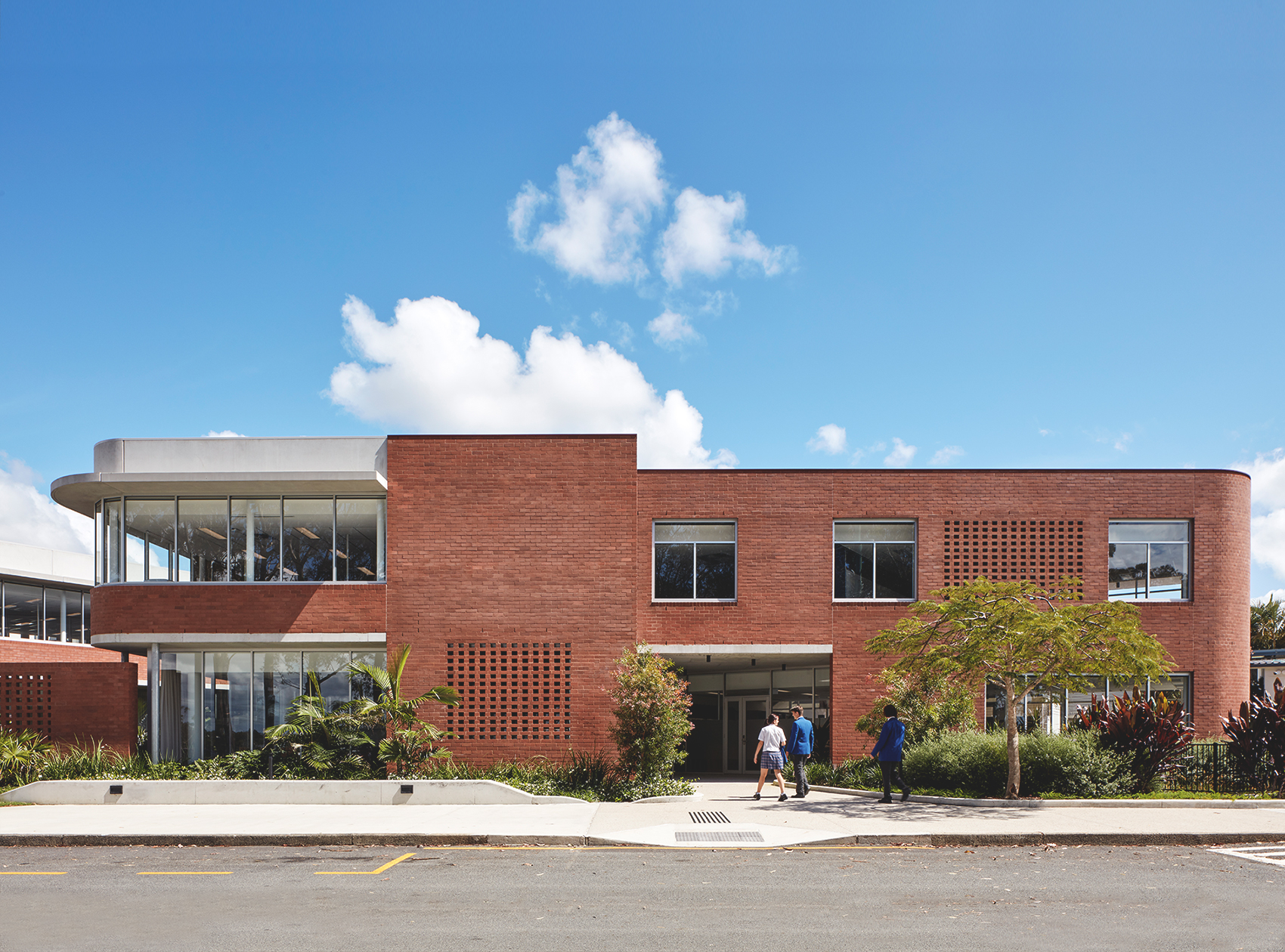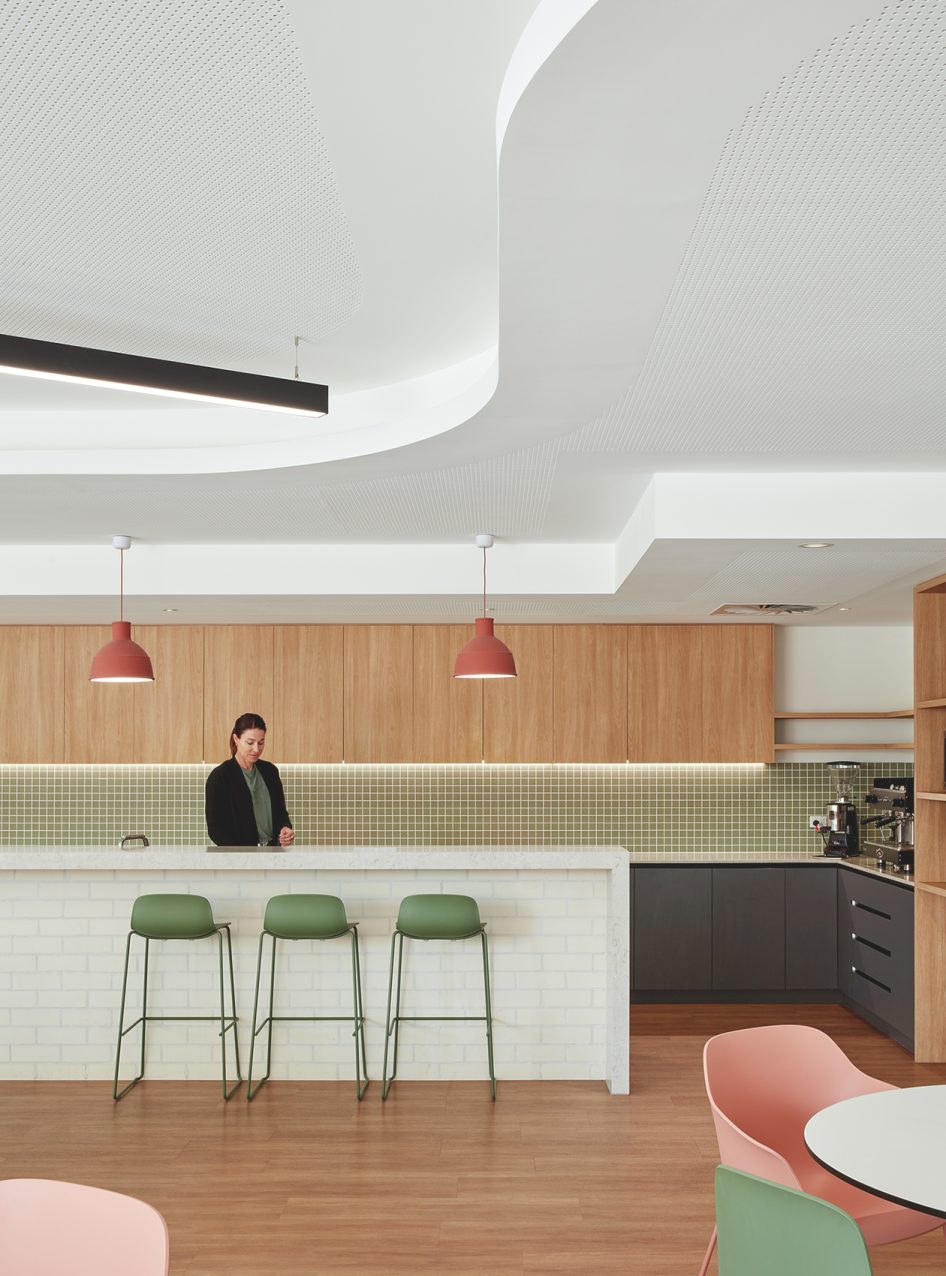 The new building creates a welcoming and thoughtfully landscaped urban address to the street. Working almost within the footprint of the previous facilities, the new work amplifies key lines of circulation and patterns of occupation. A north south axis leads visitors and parents into a welcoming forecourt space, with a defined entry and reception. Students and teachers access the SAO reception and offices from deeper within the campus, where the north south spine meets internal circulation. The new configuration speaks to the school's original layout and sets in place a refined logic that will be the foundation of future development within the campus.
Deicke Richards was also responsible for the College's current master plan, which identifies future projects including resource and science facilities, a chapel and multi-purpose space, and a performing arts building. One of the ideas underpinning the master plan was to create a campus that was "pre-tertiary", a learning environment that prepared senior students for future learning. "A place where students and teachers alike can work and learn in spaces that are contemporary, collaborative spaces with lots of light and flexibility", says Principal Hurley.
The St Thomas Aquinas Centre was blessed and officially opened on 12 March, 2021.
Client

Aquinas College

Year

2021

Photography

Christopher Frederick Jones