'We stand on the shoulders of our ancestors and it is up to us to lay the platform for the next generation.'
– Uncle Ted
Yarrabilba is a young and vibrant community located within a distinctive natural setting in Logan City. A designated Priority Development Area (PDA), it has significant opportunity for growth.
Deicke Richards was engaged by Logan City Council to deliver a community centre in this area – between two schools and next to a site slated for childcare, offices and retail.
As part of our early design process, we engaged Wolter Consulting Group and Logan City Council representatives in a design workshop to explore the brief and develop conceptual thinking. Stakeholders from the Department of Education, Department of Communities, Housing and Digital Economy, Queensland Treasury and Catholic Education then formed a project steering committee that we consulted at each milestone stage, with their feedback reflected in our designs.
With a primary target audience of young people, our The Buzz at Yarrabilba design is flexible and multifunctional so it can adapt and evolve along with the community. Its spaces invite participation, from relaxed engagement and social connection to learning. Promising possibility, they respond to Council's aspirations for this project – to encourage connection, learning, earning and innovation. The site's scale allows for the integration of landscape within the building; contributing to its amenity and comfort, and fostering custodianship of the immediate and adjacent environment.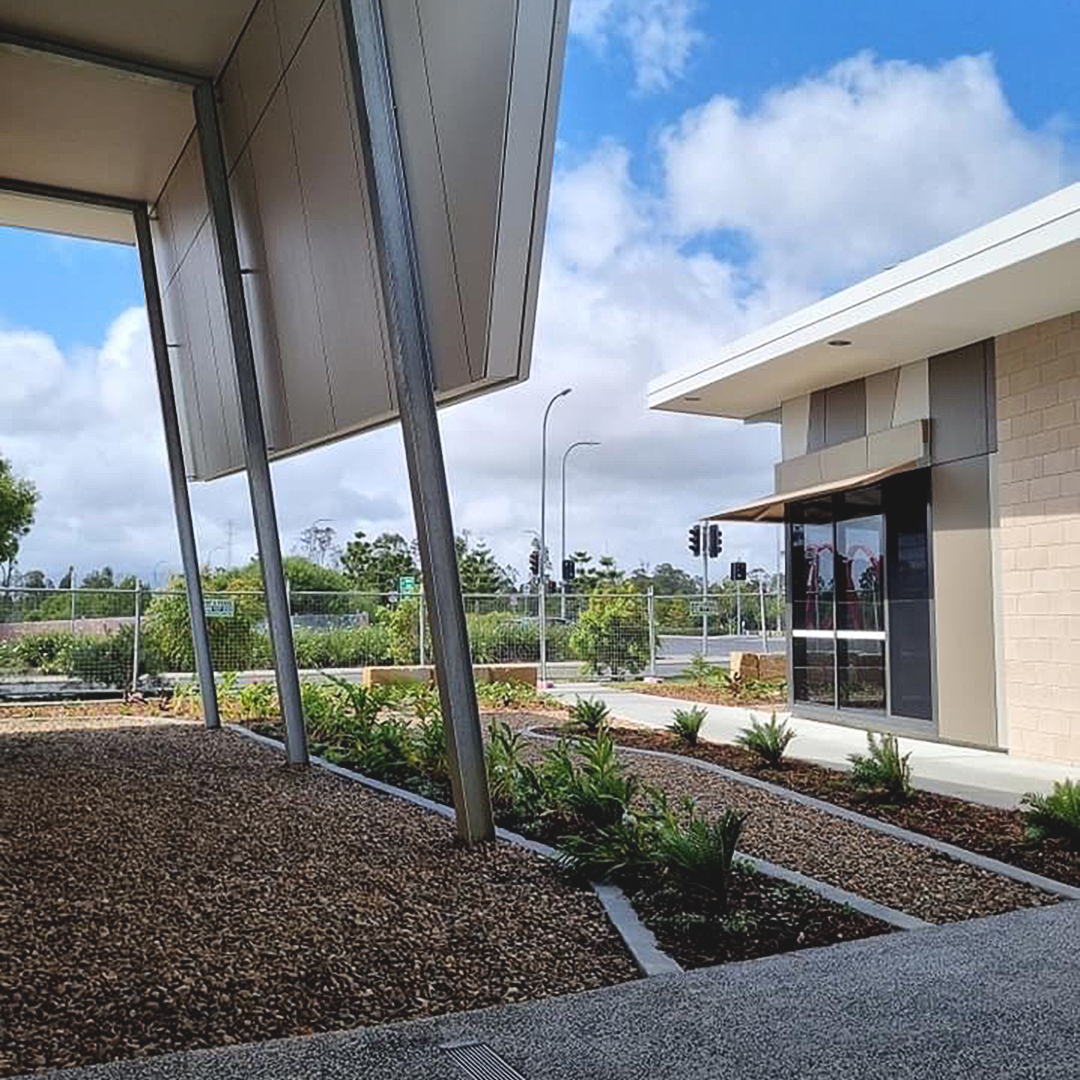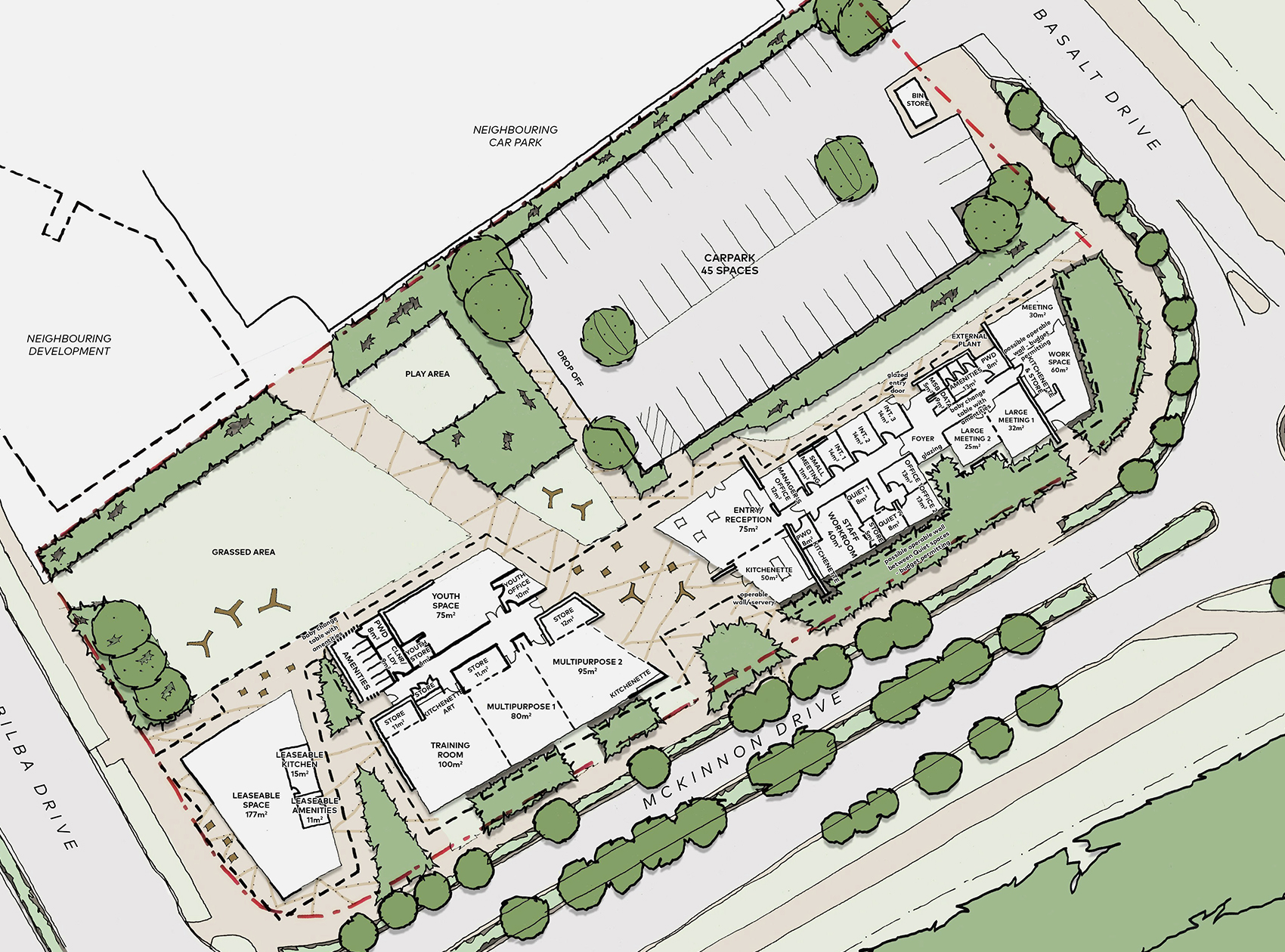 Considering the area's First Nations history, it was imperative to consult with Traditional Custodians of the land on which the site is located. In a workshop facilitated by the Yugambeh Regional Aboriginal Corporation Alliance, Ted (a Yugambeh man) and Craig (a Mununjali man) shared stories passed down through their ancestors as well as knowledge around reconciliation and how we could deliver on that through design interventions at The Buzz. Together we identified a number of key themes:
attracting birds and wildlife through planting – Yarrabilba in the Yugambeh language means place of song;

grass trees – indigenous to the region, these trees are an important fire started and we favour their long and linear form;

gathering to share food and the 'bush calendar' – traditionally, other tribes would travel to Yugambeh Bundjalung country for the plentiful food available during certain seasons;
physical literacy and wellbeing – being able to break out and play and connect with the outdoors;
rocky outcrops and caves – opportunities for prospect and refuge; and
Yugambeh language – exploring opportunities for storytelling and language.
The above themes are reflected in our design for The Buzz, from the integration of the 'rocky' form weaving in and out of the building and through the landscape to the design of collaborative settings.
Client

Logan City Council

Location

Logan

Year

2022