'It's about creating beautifully designed spaces that facilitate quality of life. That's always at the core of what we do.'
– John Deicke, Director
Located between Melbourne city and Geelong, this new high end residential aged care project sets a new standard for care in Victoria.  Our long-term client TriCare acquired the significant parcel of land in a growth area with a high level of accessibility to local amenities and trains to both cities.
The project will be completed in two stages. The first includes 126 aged care beds and essential services for both stages and has welcomed its first residents. The second stage will seamlessly accommodate future growth.
The design of the new facility reflects TriCare's commitment to high-quality living environments. Their focus is on spaces that emulate a high-end ambiance, as opposed to the traditional, hospital-like settings commonly associated with aged care. Their model is about creating spacious rooms, thoughtfully designed communal areas, and a warmth that emphasises residents' comfort and lifestyle.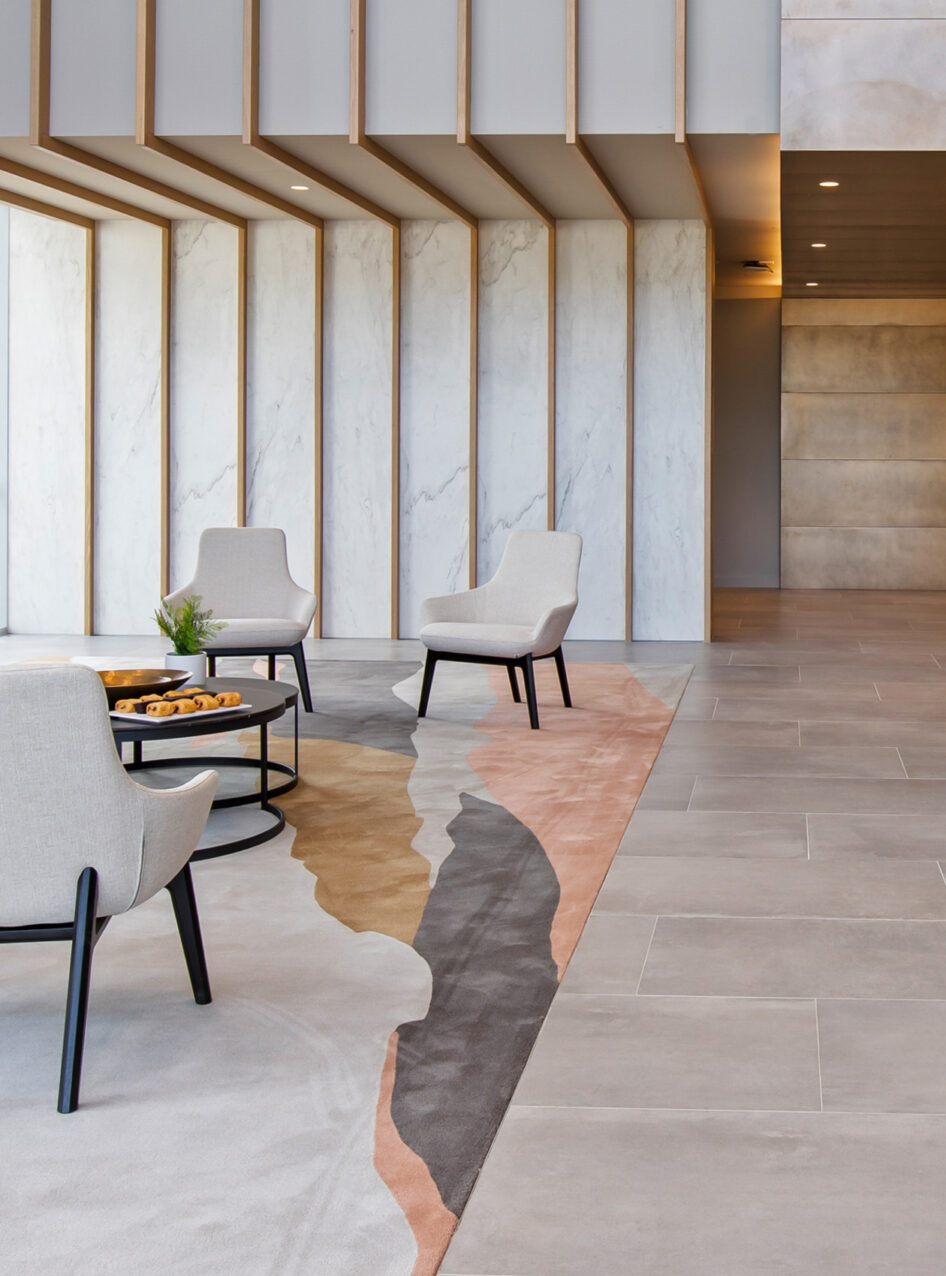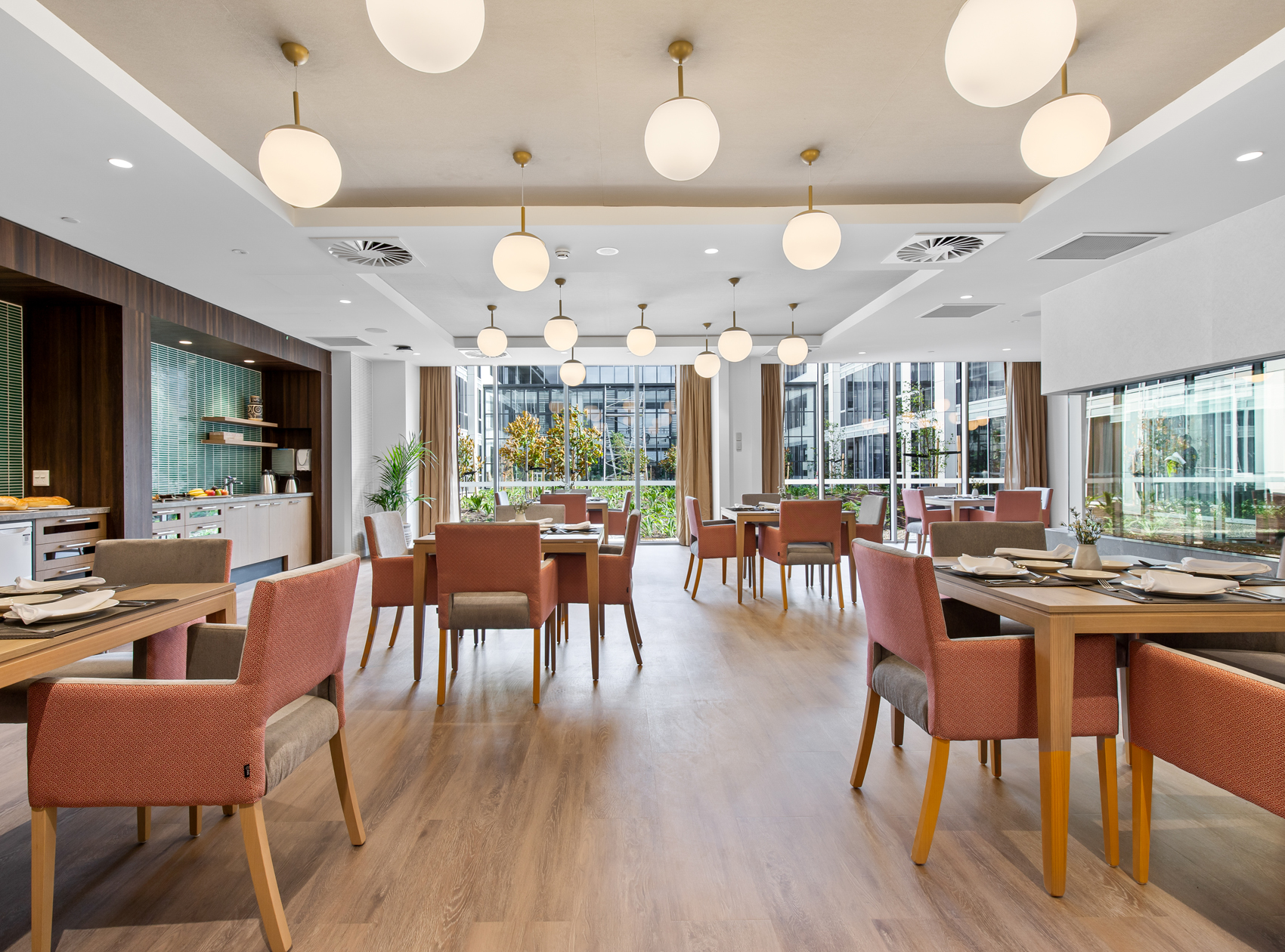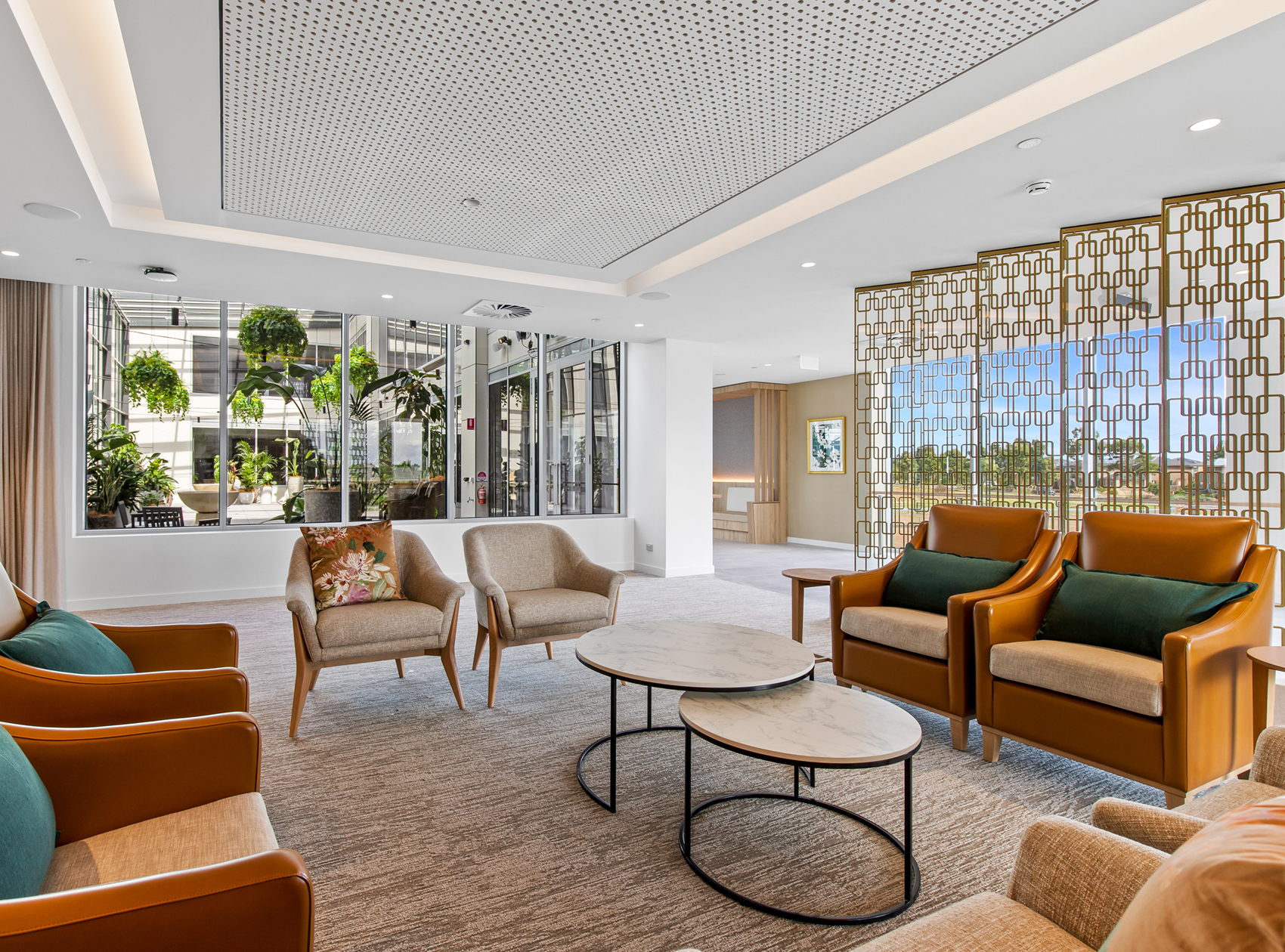 One of the most essential elements of aged care design is the efficiency of the plan in terms of staff movement – how they get to and from residents quickly, and to move between rooms in a responsive way. The Williams Landing plan is incredibly efficient. It is based around a central courtyard offering easy access for staff and a courtyard or street outlook from every resident room.  One of the sitting rooms has good city views.
On the ground floor overlooking the courtyard is the conservatory. It is an indoor/outdoor space that looks onto the garden and is a pleasant space for the residents to be in at any time of day or season. Whenever we can create spaces like this it is very rewarding for us as they are the spaces that make a real difference to the residents and their families.
There are several other communal spaces in the building including a wine bar with a BBQ terrace and several sitting rooms. There are sitting rooms in the corner on each floor which have lovely views. The larger spaces are divided into smaller areas so that they are not overwhelming for the residents. They can come together in smaller groups of three or four and feel comfortable in that space.
In keeping with allowing residents more flexibility in when and how they spend their day, a grazing bench has been designed within the dining spaces. This allows the residents to make simple meals and snacks throughout the day without having to wait or fit in with official mealtimes. The Williams Landing project is an exciting collaboration with TriCare.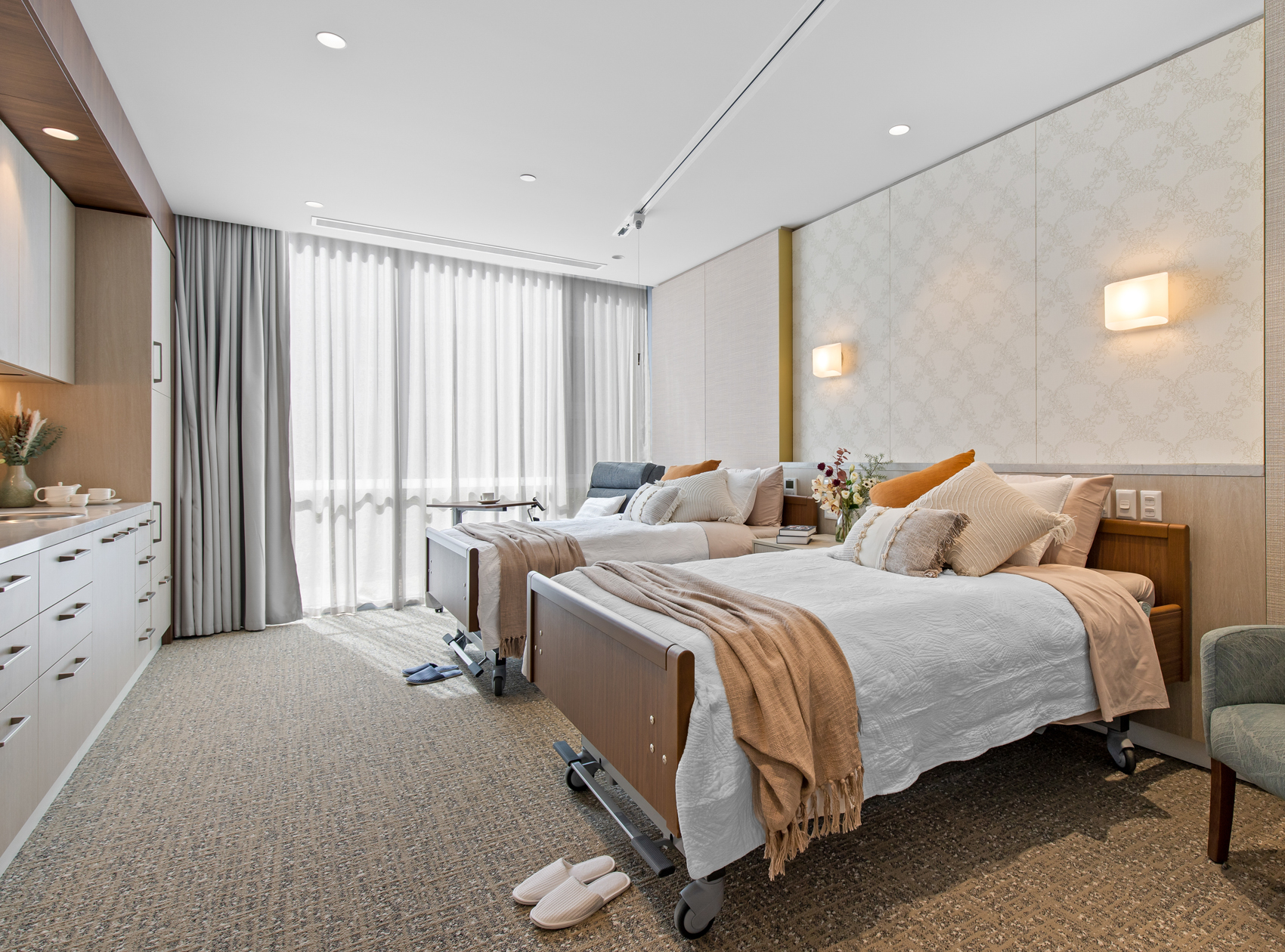 'We've had a longstanding relationship with TriCare working on projects throughout southeast Queensland. I think what they value is that we listen. They know everything there is to know about aged care – they know their business better than anyone else – so our job is to listen and to understand so we can design the best outcome, both for TriCare and their residents.'
– John Deicke, Director
Client

TriCare

Year

2023

Contractor

Total Construction

Photography

TriCare