The original vision for this project was to create a sustainable transit-oriented development (TOD), a demonstration project to show the benefits of this approach to urban development. The 14ha riverfront site was then state owned. Located between the Queensland Tennis Centre and the Yeerongpilly railway station, it included the significant historic buildings of the former Animal Research Institute.
The Detailed Plan of Development anticipated a mixed-use precinct with diverse housing, apartments designed for the subtropics, access to public transport, integrated and adapted heritage buildings, commercial and retail uses, well connected parkland and high quality public realm.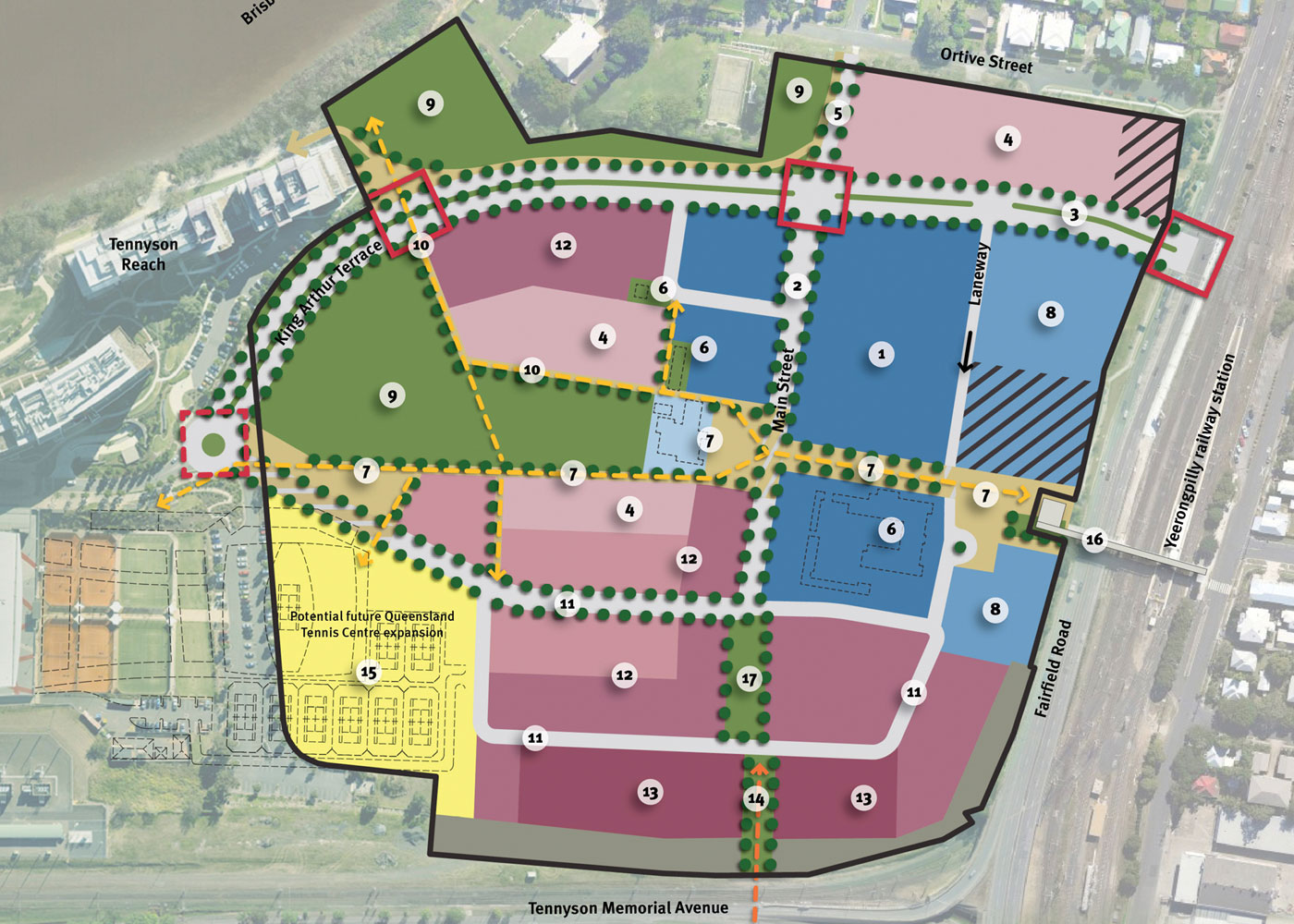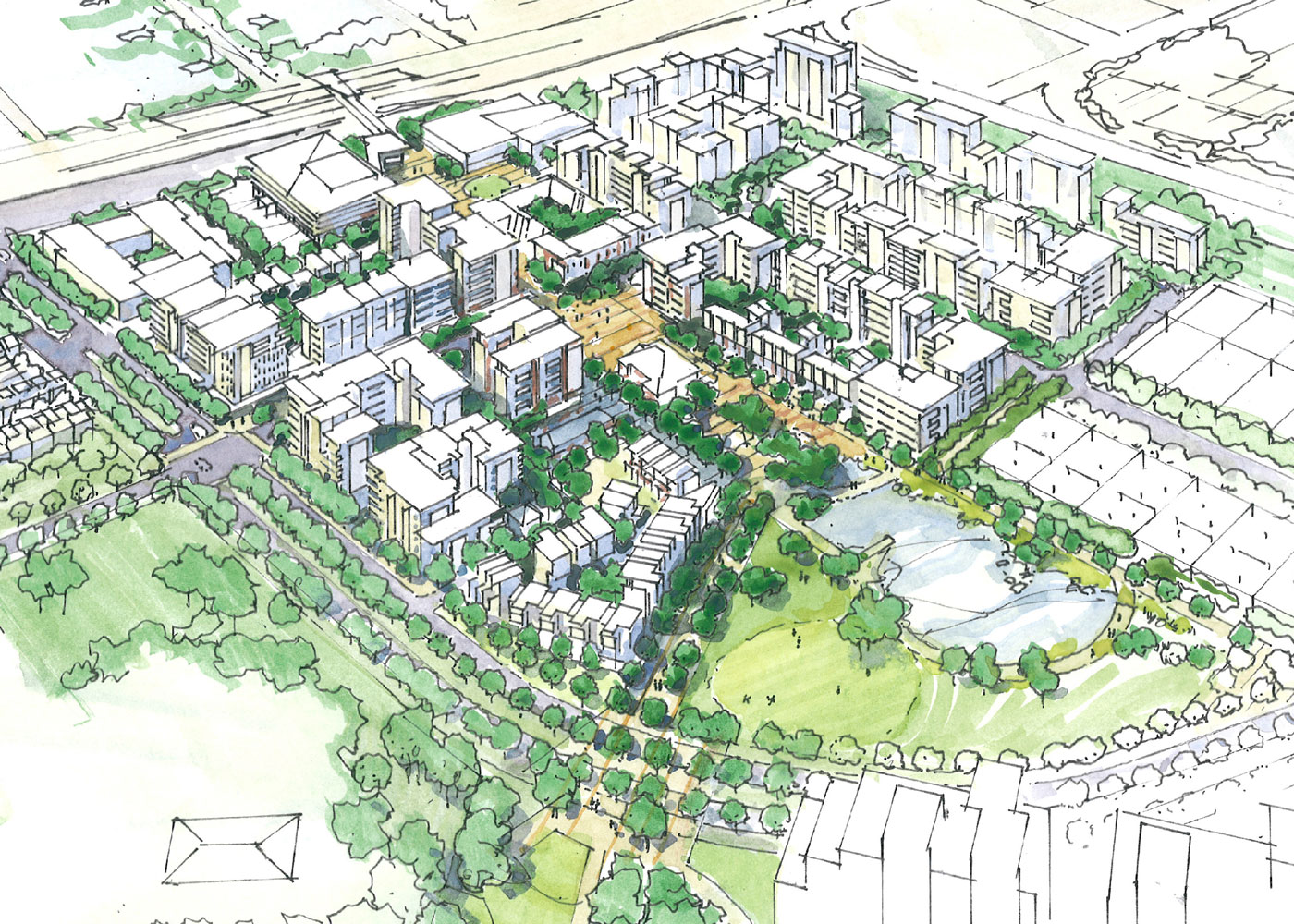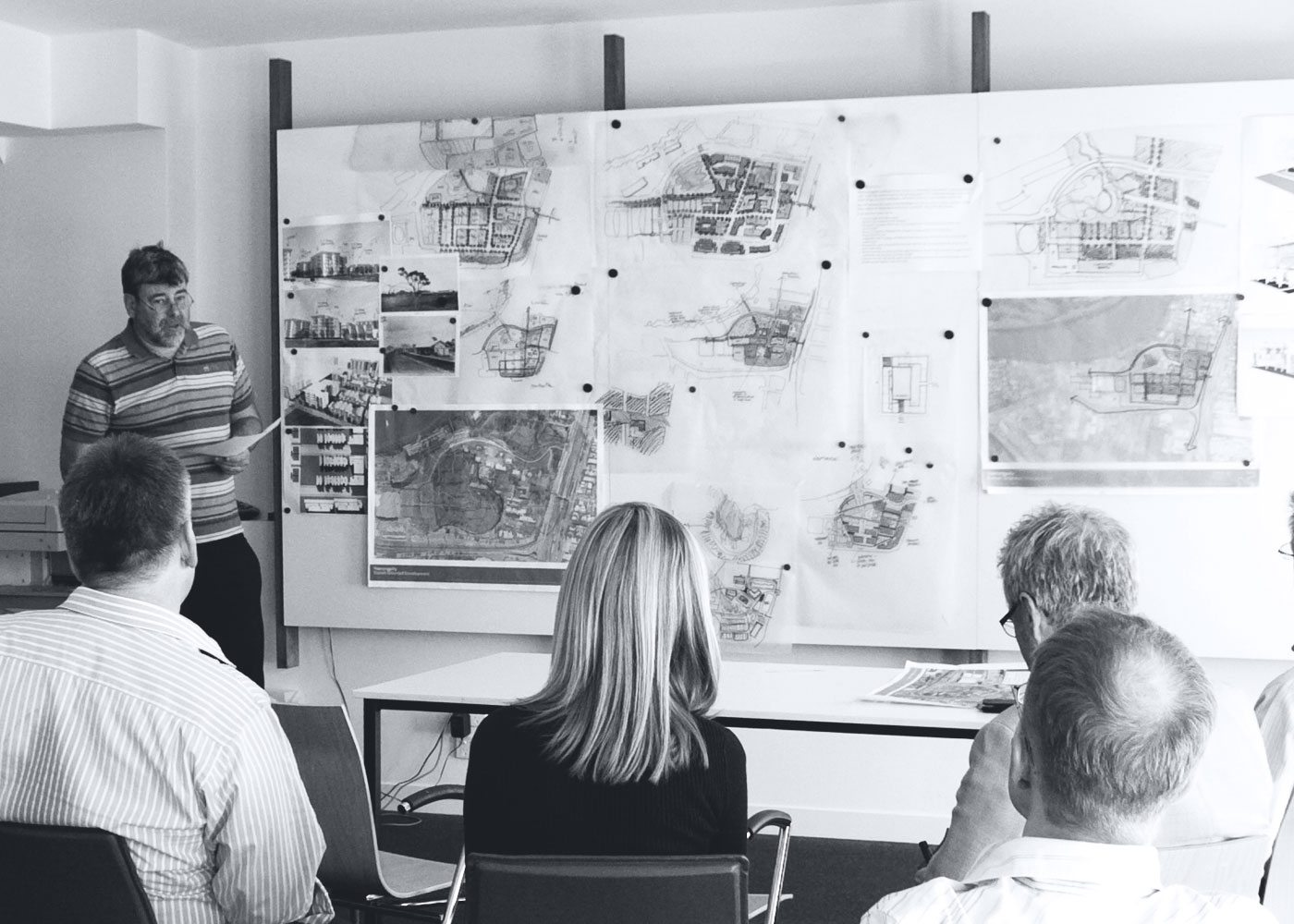 Urban design problems are inherently complex with many stakeholders, here including two levels of government and the community. Early design outcomes of the team's work included:
traffic changes to create a more legible entry and more efficient urban blocks;
a pedestrian spine to connect to an overpass already in progress;
the creation of significant open space on a site which included wetland and waterway corridor areas;
significant heritage buildings at the precinct's heart;
consideration of QTC expansion plans; and
consideration of market acceptance — key to the government's sale of the site.
The historic flood event of 2011, a change of government and new planning requirements were key challenges encountered by the team during the plan's development. The Queensland Government appointed a preferred developer in 2015. Consolidated Properties is now transforming the site into a liveable, walkable community — Yeerongpilly Green — with core principles of the original planning sustained.
The project was awarded The Hard Won Victory, PIA Qld Awards for Excellence in 2015 and a commendation in the urban design category of the AIA Queensland Architecture Awards 2017.
Client

Department of Infrastructure, Local Governent and Planning and Brisbane City Council

Year

2014

Collaborators

DMA, Archipelago, Buckley Vann, Ecolateral, Terrain, Cambray Consulting, Gilbert and Sutherland, Bornhorst and Ward, Resolution, Urban Economics, Rider Levett Bucknall, Lat27, Wolter Consulting Group, CRG, EMF Griffiths and Thom Blake worked with DR on the project.