'Sleepout for Homelessness' 2020
12 November 2020
Deicke Richards is thrilled to have raised more than $7000 for this year's 'Sleepout for Homelessness', an initiative of UQ Architecture. A huge thanks to all of our friends, family, colleagues, and collaborators who supported us with generous donations and encouragement. We couldn't have done it without you! Congratulations also to the event organisers, including Michael Dickson of Archipelago.
Our team of volunteers spent a mild night camped out the front of our Fortitude Valley office. As Director Eloise Atkinson said: "The weather was good, we felt safe together and we shared breakfast in the morning. Three luxuries not afforded to most people sleeping rough."
This year, the overall event raised approximately $35,000. The funds go to the Second Chance programme which provides support to women and children who are homeless or at risk.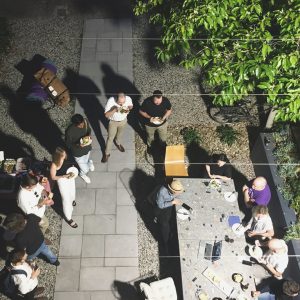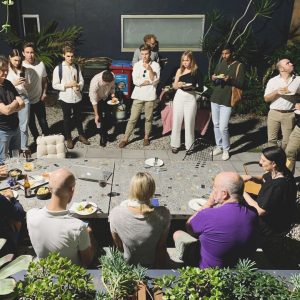 Above image courtesy of Michael Dickson